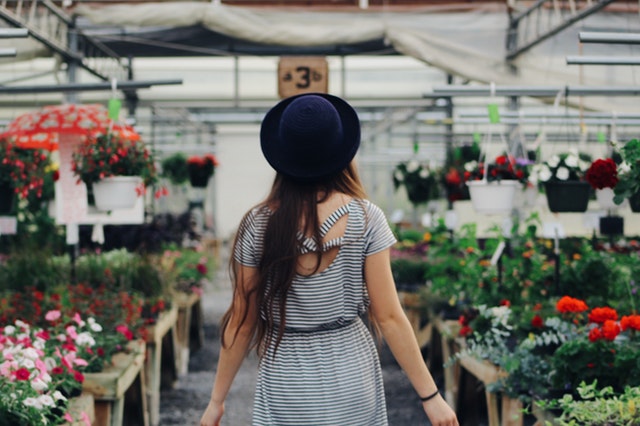 Doing it all as a solopreneur? Sounds daunting isn't?
But there are many bloggers who run blogs and their businesses as solopreneurs.
So who is a solopreneur?
It refers to a person who is an entrepreneur, however he/she wears all the hats in the business – he/she deals it all in their business.
And that is tough, right?
But why should one struggle being a solopreneur? There are many reasons.
For most bloggers, especially to beginners, the #1 reason could be money.
I've heard from numerous bloggers that they don't want to spend money on outsourcing tasks.
In fact, it is quite true and agreeable that most bloggers won't have the cash flow to spend on hiring people, especially when they start out.
Until the business takes off the ground and starts generating income, outsourcing might be out of question for most bloggers.
But let me make this clear to start with – money equals time. So the more money you try to save, the more time you will be spending on doing things.
I learnt this the hard way.
When you are on a mission to develop your business and hence your blog, you should be spending your time on things that matter the most.
And only on things that need your special attention!
If you are hustling between different tasks and combine the business management, financial management, production, marketing, outreach and other areas of your business, it is going to be draining for sure.
In particular, juggling between different areas of your business will drain your energy and will stop you from focusing on areas or tasks that are directly related to moving the needle in your business.
You should also stop micromanaging stuff and outsource those tasks whenever possible.
Having said that, there are times and there are certain areas of business one simply cannot outsource.
Money could be a possible reason as I already said.
When you are starting out a business and when you don't have much financial freedom, you might have to trade your time for saving money.
Also there could be certain areas of your business that you cannot comfortably lend to other hands. For some businesses, content is one such thing.
If your business is so attached to your personality and to your brand, you might have to create all the content by yourself!
Another persona cannot reflect your voice and your personality for sure.
So for these reasons, if it happens that you have to do it all by yourself for your business, no worries!
Here are 6 key aspects you need to do it like a pro.
1. Take time to study the nature of your business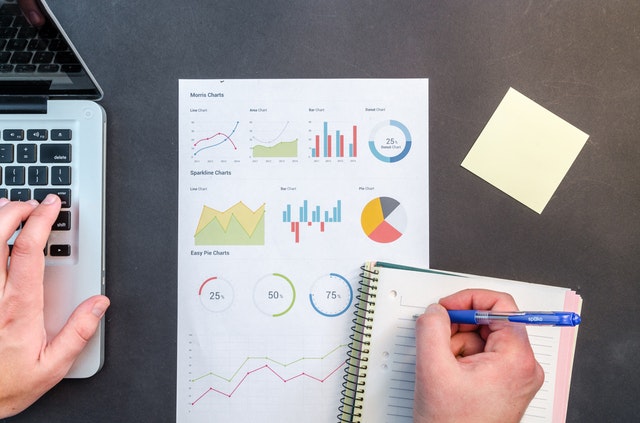 Running a business is not an easy thing. And it is not something you do by simply sitting on your working table for a few hours a day.
You need to really understand what your business is about.
For this, you need to know your business goal, how big your competition is, what's your positioning, and things like that.
More importantly you should have a good, clear idea about your strategies – your marketing strategy, money-making strategy, content strategy, promotional strategy and so on.
And the knowledge about all these strategies in alignment with the current trends – because if your strategies are outdated, it will be pretty hard to implement them and succeed with them.
Know what challenges you should be anticipating and get yourself prepared.
For bloggers, I have a dedicated course (that's free!) that helps you set this basics right.
From getting clarity on your business goals to devising your strategies, I have laid it all down in my course Blogging Success Foundation.
Click here to know more about the course and just pick it up! You have no reason not to, because it is totally free!
2. Get to outsourcing
Outsourcing is a great way to get those mind-numbing tasks out of your way so you can really focus on things that matter.
Or if there are some crucial tasks in your business, but you lack expertise/the skill to do those, you should certainly outsource it.
But here's the thing – I'm a BIG fan of learning.
It is highly crucial that you keep learning new things and develop your expertise. And also to add skills to your skill set.
At the same time, it is not necessary that you try to do everything yourself. Which is why you need to embrace outsourcing.
Outsourcing helps you with letting go – often times, entrepreneurs lack this skill of letting go.
They think they must do everything by themselves and end up overwhelmed and burdened.
Well, you should just remind yourself that you can simply outsource pretty much anything with business – you just have to be clear with what you want and recruit appropriately.
So now you may ask: Jane, you have promised to provide me tips to do it all as a solopreneur. And if I outsource, I am no more "doing-it-all".
That's a very valid question.
While outsourcing, you are just handing out bits and pieces of tasks to others who are skilled in that particular task.
You don't have permanent staff in this case! Technically, you are still a solopreneur (that's a hack, yeah!).
3. Write it down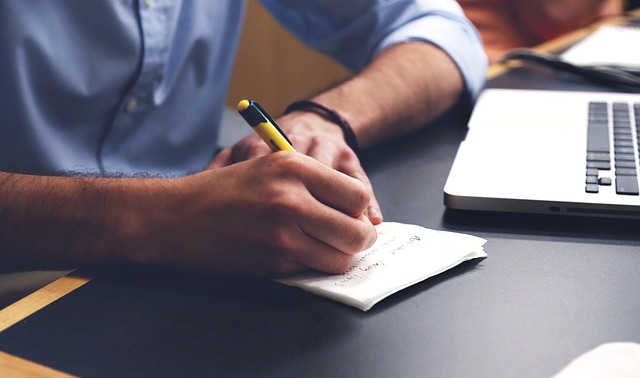 How many times have you said to yourself you will certainly remember something and then end up forgetting the same?
I suppose that happened numerous times, didn't it?
But when you write it down, you don't forget it – you also don't "have to" remember it.
That's the power of writing things down.
Be it a blog post idea, a business idea, and work plan, a task list, client proposals – whatever – writing the same down helps you with remembering, getting it done and keeping things organised.
As a solopreneur, you'd need all of that – help with remembering, getting things done, and keeping everything organised.
And you can accomplish those by simply writing things down – is that too complicated to do?
It is not at all complicated.
Yet so many of us still hesitate to do it (that simple thing) and end up forgetting, making a mess and not getting anything done!
First of all writing things down clears your mind – instead of having to remember somethings, you put them on a paper.
You unload it from your mind to the paper so you don't have to carry those stuff in your mind anymore.
While you can make note of things on any digital app, using a real pen and paper does make a difference.
However, if using a note app like Evernote works for you, go ahead by all means.
4. Work smartly
You cannot estimate your productivity by the number of hours you sit on your working chair.
It doesn't matter if you sit before your computer for 8 hrs a day, or 3 hrs a day – at the end, what stuff you accomplished during the day is what counts.
Which is why you need to work smartly.
You can do a particular work in 2 hours or 12 hours. It is totally up to you.
But working efficiently or smartly will make your productivity soar high. You can accomplish a lot in a lesser time frame by working smartly.
So how to work smartly?
Identify your productive times and make the most out of them. Some people are night owls, while some are morning people.
Identify what works for you. Just because everyone in your industry promotes working in the morning, you don't have to force yourself to work in the morning.
Your productivity will suffer.
Keep distractions away from you. Be it the notifications on your mobile, or the browser notifications – any little thing that distracts you will sidetrack you.
And it will take a while for you to get back to where you were. This leads to waste of time as well as stress.
Don't be a perfectionist. It is really hard to get anything done, being a perfectionist. All you need is to get things done.
If you wait for things to be perfect before finishing them, they would most probably never would get finished!
Batch process stuff. Whenever you can, do batch processing. You can save a BIG chunk of time doing so.
And you can also get loads of stuff done in one sitting.
I always batch process whenever I can and it helps me progress really fast.
Have very specific goals for your business (long term) and for the day (short term). Having vague goals makes you work hard.
And it is easy to spend a lot of time "seemingly" working on stuff that don't matter. Hence you end up burned out for no reason!
Only do what you are best at and outsource the rest.
As a solopreneur it is really hard to get everything done by yourself. We talked about outsourcing earlier.
And outsourcing is really a great form of working smartly.
When you stop worrying about those mind numbing tasks, or tasks that suck the energy and time out of you, you already get to work smart.
5. Take productive breaks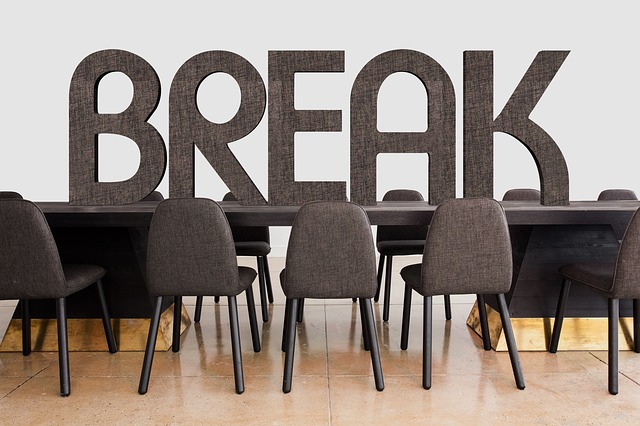 Taking breaks are not waste of time. But many people think so.
Be it 5-10 minutes short breaks, or weekend breaks or yearly vacations – they all matter a lot.
Taking breaks will help recharging while you take time off work and either relax or spend value time with your beloved ones or both.
Once you get back to work after a break, you will feel a lot refreshed and can do work with a fresh mind.
6. Get your priorities right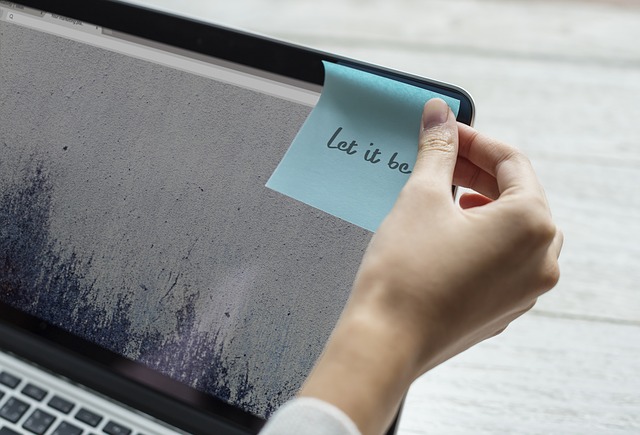 I'm a BIG fan of setting my priorities. And it also bothers me to see people who just ignore priorities – especially my staff.
There can be 100 things on your to-do list, but there's only one thing that needs to be done RIGHT NOW!
And you should be the only one to decide what should be done right now. None other than you.
In fact, you should not let anyone else decide what you should be working on right now! That's what it takes to set priorities.
This might involve saying NO. And I generously do it, because it is a plain truth that you cannot do everything to everyone – there's only one you and there's only 24 hours in a day.
So… prioritise!
Among the 100 tasks that bombard you on your face in a day, YOU decide on which task you take up right now! And work on it.
Once that is done, you move on to task #2 and so on.
This one tip is so powerful and can save you a lot of time that you can use to avoid being burned out!
7. Pause, analyse and then continue
I give this advice generously. Often times, we are so immersed in our work and totally forget to see the big picture.
We forget to analyse. In fact, we actually stop caring to know what works and what doesn't with all the effort we put in.
There is no point in putting your head down and working all the time. You have to lift your head up and look at the results.
This way, you will be able to see what efforts bring in results, and what efforts don't perform that well.
Without this knowledge, there is a high probability that your time and energy are wasted on a lot of tasks that don't move the needle in your business.
Things like these keep you busy, and make you feel overwhelmed.
You naturally get into a state where you start to believe that you cannot handle it all alone.
In fact, most of the work you are doing right now could be low ROI strategies or stuff that don't get you results at all!
So this tip applies to all areas in your business – content marketing, advertising, content promotion, networking and much more.
Instead of continuing to do things the old way without knowing whether what you are doing brings results or not, pause for a while.
Pause to see and analyse the results of a particular strategy or a change that you recently made in your business.
Trust me, this one tip can save you a LOT of time and energy!
Conclusion
Managing a business single-handedly as a solopreneur has its merits and demerits.
On one hand, you can be in control of things! You can do business your way, without any confusions and chaos – which is a big thing if you ask me.
If you see at the negative side of it, being a solopreneur can add too many things on your plate.
It is easy to get burned out. And most solopreneurs may find it challenging to strike a work-life balance.
The tips I have shared in the post are purely from my personal experience.
I am a solopreneur for the most part (everything in this business goes through me even though I have one staff).
But I am able to strike a work-life balance being a stay at home mom of two kids (one of those is under 2) because of these tips!
And I am sure you will find the tips helpful too!
PS: Don't forget to share the post so your friends will benefit from the tips too!
PPS: Leave a comment and let me know what's your secret being a do-it-all solopreneur!