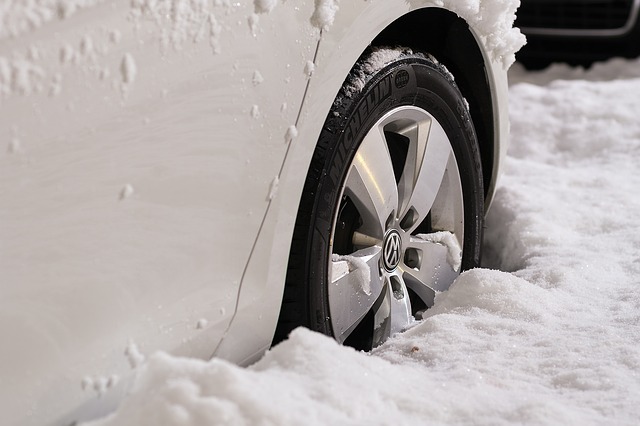 Affiliate marketing is one of the easiest ways to make money online; or that's what you have been told.
If you are a beginner trying to get to know what it is, then it is quite common that you would have heard this advice – affiliate marketing is easy.
I agree that affiliate marketing is much easier than other money making methods like for instance, creating your own product.
Many bloggers hesitate creating their own products because it takes time, effort, discipline and some commitment to get it done.
On the other hand, with affiliate marketing, one can simply start making money because the product is already made!
And, not just that – most of the heavy lifting is already done by the product owner.
Be it pre-promotion, the launch of the product, taking care of discounts and coupons, dealing with the launch (which is pretty scary for many bloggers), the promotion after launch, keeping up with technical and sales support and things like that.
With affiliate marketing you don't have to go through any of these, since you don't own or create the product.
And this is one of the main advantages of affiliate marketing. Since affiliate marketing has benefits like these, it has become one of the most attractive ways to make money blogging in the blogosphere.
But as I point out in this post, affiliate marketing is not all easy.
It is not like, you sign up for the affiliate program of a product and then share your unique affiliate link for that post on social media or mention it on your blog post and start seeing commissions roll in.
You will see what I mean if you read this post > How to become a trustworthy affiliate?
In this post I am going to cover some of the affiliate marketing basics so beginner bloggers (or affiliate marketing beginners) can start making affiliate marketing work for them. Let's begin.
#1 Build trust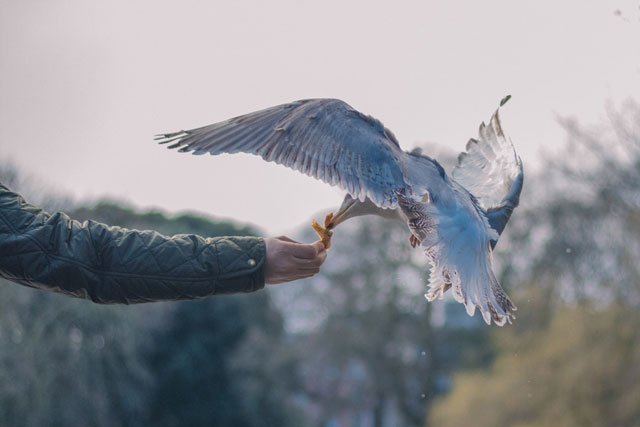 Let me start with my top tip here – you have to build trust in order to become successful at affiliate marketing.
There is no short cut to this point. Without the trust factor you might make a quick sale here and there, but you won't be able to keep at it for the long run.
[clickToTweet tweet="No trust. No affiliate commissions. Zilch. #affiliatemarketing" quote="No trust. No affiliate commissions. Zilch." theme="style4″]
If you are serious with affiliate marketing and want to keep it as one of your income streams, you have to start building trust from day 1.
What should you do in order to become a trustworthy affiliate? You could reference my post above.
But here's the gist:
Try out the product before promoting it (aka. Do not promote a product that you haven't put your hands on)
Do your research on the product
Make sure that the product delivers what it promises
Check if the product has good standing in the market
Check whether the product gets good support from its developers
Don't write a biased review
Keep your product reviews up-to-date
If you neglect building trust, don't expect yourself to become successful at affiliate marketing – as this forms the basics of the affiliate marketing concept.
#2 Choose your affiliate product wisely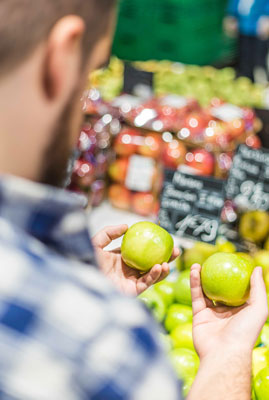 When you are starting out with affiliate marketing, you will be tempted to promote every product you see out there.
Coz you are interested in those affiliate commissions, right?
It's not a sin to be interested in affiliate commissions, but that doesn't mean you should blindly start promoting every product you see.
Just don't blindly join in the affiliate program of all the products you come across.
So what do I mean by "choosing wisely"? There are various factors that you need to consider when choosing products to promote as an affiliate.
a) Is the product great?
It doesn't have to be the ultimate solution to a problem – there will always be shortcomings in any product. But does the product keep up the standards?
If you start promoting crappy products just to earn quick commissions, you will lose trust and you won't be able to build a long term business based on affiliate marketing.
Before you promote any product, even if it is great, you have to make sure if it is a good fit for your audience (more on this later).
Does the product has good value for the money your readers are going to spend on it?
Does the product owner back up the product with good support – I value support very much!
If a product doesn't have proper support and if I don't have someone I can turn to when something doesn't work, it sucks!
How long has the product been in the market? Is it some new person that has come from nowhere with a shiny product?
The product can be new – but is the company or the person who owns it – is he around for a while? How is his credibility?
b) What is the affiliate commission?
Is it a fixed percentage? How much does that count per sale, taking into account the price of the product.
For instance a 50% commission on a $50 product will help you earn $25 per sale.
But a 10% commission on a $1000 course will help you make $100 in one sale.
Does the product offer tiered commissions? You earn a commission for person A that you referred.
And let's say you earned 20% commission for that sale.
Let's assume person A referred person B, and that you get a 10% commission for person B – that is 2-tiered commission!
There are products that offer even 3–5 tiered commission.
Joining such affiliate programs (provided the product is great and keeps up with the standard) will help you earn a lot more commissions compared to programs where you get one tier commissions.
But please note that these kind of affiliate programs are not very common.
Will you get recurring commissions? There are products that provide commission on every billing cycle.
For instance let's take Aweber – I refer one customer to Aweber and I can keep getting commissions for lifetime, every time that person is paying his/her Aweber bill! How sweet 🙂
#3 Don't forget link cloaking
Cloaking your affiliate links is very important to keep your website and the links neat and professional. Let me give you an example of a raw affiliate link:
https://www.evernote.com/referral/Registration.action?uid=4574760&sig=52e7bd2fc64672fba1d6c5108b76db6c
That's my affiliate link for Evernote. And here is the cloaked version of the same link:
http://www.janesheeba.com/loves/evernote/
Which one looks clean and professional? Of course the second one, right?
OK so why is cloaking very important? Cloaking links will help you present your readers with a non-spam looking link to click on.
Even if you don't paste the raw link inside your content, when your readers hover on the anchor text to click on it, they usually check what they are going to click.
If that is a long link which is a combination of crazy characters and strings, they are going to be taken aback.
[clickToTweet tweet="Cloak your affiliate links. Don't look spammy #affiliatemarketing" quote="Cloak your affiliate links. Don't look spammy" theme="style4″]
Cloaking links will also helps you shorten the links – plus helps you add the name of the product or a relevant slug as the affiliate link – for instance in the above examples, you can see the second link and say clicking on it will lead to Evernote's website.
There are various ways in which you can cloak links; with WordPress you have plugins!
You can use Pretty Links plugin, Thirsty Affiliates or even SEOPressor. I use Thirsty Affiliates to cloak all my affiliate links.
#4 Promote the right product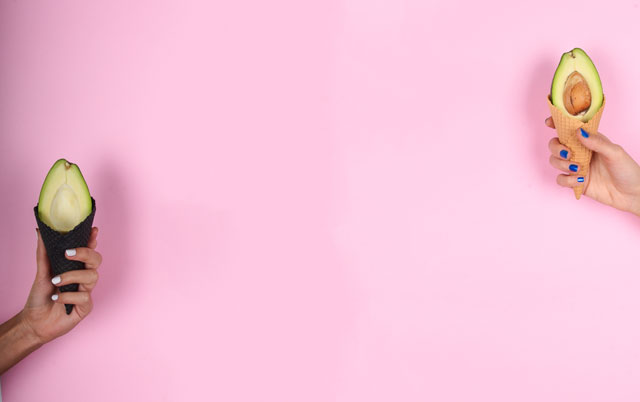 OK so I have discussed quite a bit about how to choose a product to promote to your readers.
You may analyse its standards, its usefulness, its quality and things like that.
But if it is not the right fit for your readers, you are not going to make sales!
I used to do this terrible, dumb mistake when I started out. At that time I was reading both Problogger and Digital Photography School blogs by Darren Rowse.
I'd then join his photography product's affiliate programs and put up banners for those books in my blog!
How dumb! And I was hoping to make affiliate commissions, you know.
When you pick up products to promote, make sure it aligns with the overall strategy of your blog.
If you talk about conversion optimization on your blog, an email marketing service will be a good and related fit.
You can slightly widen the scope but don't go overboard and promote guitar courses to your conversion optimization audience.
#5 Backup your promotion with high quality, useful content
I hope this doesn't need to be said. But I might say it anyway coz I still see a 2 para summary of product features published as "Reviews" with affiliate links on them.
If you are just going to announce that the product has been launched and summarize its features, don't expect to make big commissions – coz people can read the original product specs and features on the product page itself.
They don't need to read your review for that!
So if you are going to promote a product do something more than just summarizing its features.
People usually read reviews to help them decide if the product is good or not.
I personally don't trust the words on the actual sales page (of the product) 100% because there will usually be some sort of hype.
And any product owner will claim that their product is the best.
That is why people seek for reviews or other helpful material to hear about the product from someone else other than the product owner.
[clickToTweet tweet="Put your affiliate link inside a useful piece of content #affiliatemarketing " quote="Put your affiliate link inside a useful piece of content" theme="style4″]
Make sure your review or other form of content (like a tutorial) fulfils that quest of your readers.
If your content truly helps them, you will win their heart. And it won't be a pain for you to persuade them to make a sale!
#6 Use the right affiliate marketing tools (the ones you absolutely need)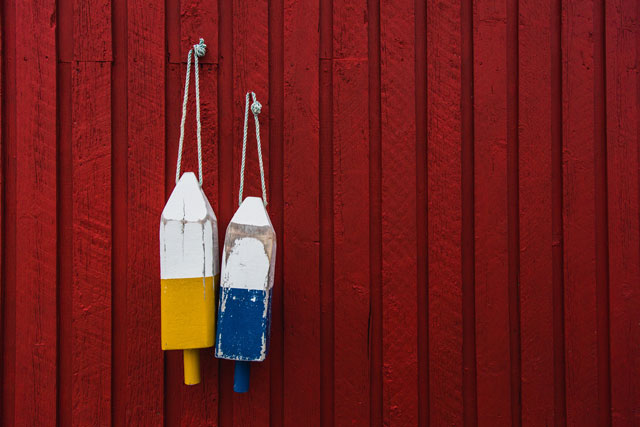 For any kind of online business you need to have the right tools in order to pursue.
Without the right tools you could be wasting a lot of time and even the easiest of things would be a pain for you to execute.
At the same time, you don't need any of those sophisticated tools to get started with affiliate marketing.
Think of a centralised place to put your affiliate links. I use Thirsty Affiliates plugin for that – if can keep all your affiliate links in one place and you can see the stats for those links.
In any case you will need a plugin for cloaking your affiliate links.
If you are going to put up affiliate banners (banner images with your affiliate links on that), then you will need a plugin like Adrotate or something similar so you can set up a bunch of affiliate ad banners for one widget and they will display in rotation for your audience (for every page load).
You can use more tools – but just stay with what you need by all means! Don't overload yourself with too many tools 🙂
#7 Approach affiliate marketing strategically
This is my final tip – but a very crucial tip so you can gain success with affiliate marketing, especially if you are a beginner.
If you don't strategize your affiliate marketing efforts, you will not be able to set up the right streams, analyse what works and what doesn't and you won't be able to make progress towards affiliate marketing success.
Working strategically means, you have to first be very careful in picking up the right products.
You have to plan your content strategy and affiliate marketing strategy well, so that they align with each other.
You should be able to casually mention your affiliate products in the blog posts you publish – even if not on all posts of yours, you should be able to do it one in at least 5 posts you publish.
Do a monthly audit to see which affiliate programs are your top earners. Find out what strategy worked.
Is it the banner ads that got you more sales, or is it that honest review of yours?
Once you find out what works and what doesn't, do more of what works and stop wasting time on stuff that doesn't work. Don't blindly shoot for the stars.
Aim and shoot. Have a plan and stick to it.
Summary and takeaway
Hope this post gave you information about the affiliate marketing basics – even though these are very basic stuff, these are highly crucial.
And if you don't pay attention to them, you will lose big time. You might end up banging your head for months without seeing any progress.
I did that. And I don't want you to go through the same, terrible route. Know the basics of affiliate marketing.
It doesn't matter if you are a beginner with affiliate marketing or an advanced blogger, make sure you always approach affiliate marketing strategically!
Don't forget these affiliate marketing basics and you should be good to go!
Don't forget to get instant access to the Blogging Success Foundation Course (a free gift from me :)).
PS:  Now, I want you to leave a comment on the blog post letting me know what ONE thing you tried really hard with affiliate marketing, that DIDN'T WORK.