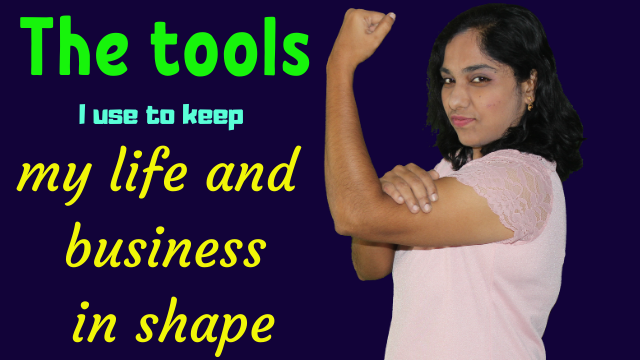 We all strive to achieve high levels of productivity. We all have different ways of getting things done.
Some are morning bees, while some are nightly owls. And throughout the day our energy varies.
That affects our productivity a lot.
Which is why I am a strong believer of having a system in place to get things done.
I don't get up every day and face the tasks as and when they come. That will make me give away my control to the others and to the situation.
Rather I would like to grab control of every day!
Well, don't mistake me. Life happens. And doing business with kids means you CANNOT take control of all days.
Watch this video to know what I mean and how to tackle that situation:
But for the most part, I can go by my plan and get things done and hence will be able to achieve my long term and short term goals by having a system in place.
A system is so powerful that it doesn't require you to reinvent the wheel every time.
Let me get started.
First let me share the tools I use and then explain you the purpose of each tool according to me.
The list of tools I use
Asana
Google Drive (Docs, Sheets)
DaVinci Resolve
iMovie
Pocket
LastPass
A Real Diary (Paper diary)
Asana is my go to tool for my editorial calendar, my personal productivity calendar and for assigning, tracking and discussing various small tasks related to my business with my team.
I've set it to auto-open when the browser is opened and it stays open until I shut down my work for the day.
My business activities will totally come to a halt if I am unable to open Asana for any reason.
Asana plays such a crucial in my day to day business activities.
Here's how I plan my year
I set up yearly goals by reviewing my past year and planning for the upcoming year, usually by the start of December.
A related video:
I gather the big goals for my business and write them down in a diary (not a fancy planner or anything – just a regular diary).
I get down my big goals as a list.
I then break up my big goals into small, actionable chunks.
I make action points that will help me move forward towards my big goal.
For instance, if my goal is to hit a particular number of subscribers for my YouTube channel, I write down that big goal in my diary.
I then make an action plan to achieve the same.
I plan how many videos I need to do. Then I decide on how (and when) I come up with video ideas, how (and when) I do keyword research, when I write the script, when I shoot, when I edit and so on.
I hope you get the idea.
This way I split up all my major goals into actionable chunks.
Each of those actionable tasks are then taken on to my personal productivity calendar (Asana).
At this point, I plan my publishing frequencies for my sites (I maintain multiple website and hence publish regularly on all of those).
For collection of blog post or video ideas, I use a spreadsheet named Master content idea sheet in which I create separate sheets for separate sites.
I then brainstorm for content ideas and fill out the columns, in addition with any reference links that would be helpful to create that particular piece of content.
I don't brainstorm content ideas for a year straight. I just come up with ideas for one particular month, write them, and then brainstorm again for the next month.
This way I don't feel much of an overwhelm or pressure to come up with numerous blog post ideas in one shot – given that I run multiple websites.
A related video:
Here's how I use my tools
When tools come into picture, I don't use many. I used to read about a lot of tools and try them out.
I used to get so enthusiastic about productivity and time management tools, and tried a lot of them, and hence wasted a lot of time.
When I tried out one tool after the other, I realized that I spend way too much time on trying out tools and actually end up not getting things done.
I also realized that less is more. The lesser the number of tools I use, the more stuff I get done, and the more sanity I have.
Let me now share what tools I use for what tasks in my business (and life).
Asana
As I said already, Asana is my go to tool for my business and life tasks.
I keep it open all day and I also have the app on my phone.
My editorial calendar for all the websites I run is on Asana and I share it with my VAs.
I also have my personal productivity calendar, that's private to me. Whenever I do my weekly planning (usually on Sunday evenings), I write down the major goals for the week in my paper diary.
I then assign myself appropriate tasks that I need to do in order to achieve my weekly goals in Asana.
In short, I break down my weekly goals into actionable chunks and get them scheduled throughout the week appropriately in Asana.
Apart from the editorial calendar and my personal productivity calendar, I have a bunch of other projects in Asana – usually dedicated to each of my websites.
And I also have a dedicated project for my hosting, maintenance and website design clients.
Inside that project, there will be a task carrying the name of each of the client.
These website related projects and clients' project are shared with my technical assistant.
This way I work with my team and I also have my own personal stuff to keep up and track via Asana.
Google Drive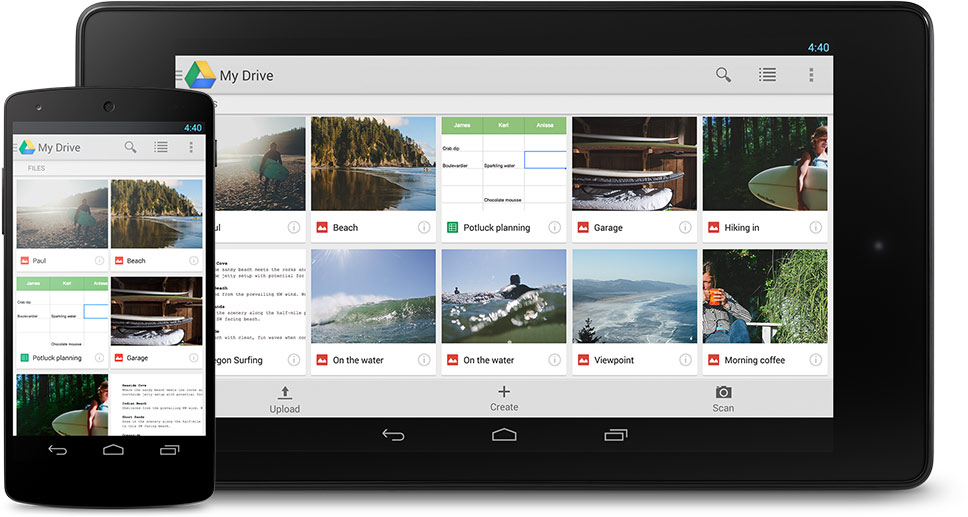 This is another tool that I cannot live without.
I have docs, and sheets that I share with my team as well as for my personal use.
Just as I open Asana by default and keep it open always, I have the Master content idea sheet open by default too.
This sheet carries sub-sheets for all my sites. And in each of the sheet, I have tentative titles for my upcoming blog posts, reference links, the date that post needs to be published and its status.
I also track the progress of my YouTube channels' subscribers, Facebook Page Likes and so on.
I write all the content in Google Docs because once I get the titles and references right in my Master content idea sheet, I create a doc in that title inside the appropriate folder for that particular blog post.
It is much easier for me to handle things this way – all in one place.
Also since I can access my drive files from anywhere, it helps me have my content creation things handy.
Pocket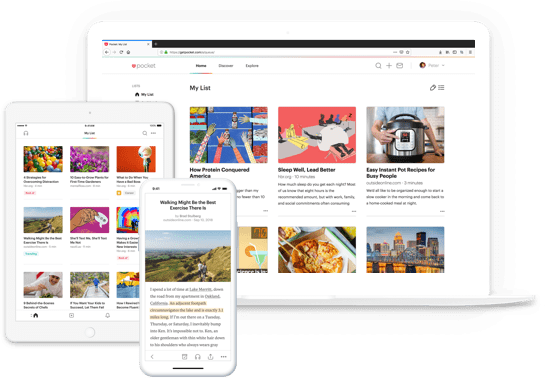 Pocket is my go to place for inspiration for content ideas and reference material.
Whenever I come across a piece of content via social media feeds, or from Feedly (which is another tool I use where I've subscribed to feeds of a handful of websites I'm interested in), I save them to Pocket.
I use Pocket both for business as well as personal use – personally I save recipes and interesting information that I come across in Pocket.
Since I run multiple websites in different niches I tag the contents I discover with appropriate tags.
And later on I transfer these inspirational content as reference material to my Master Content Idea sheet and work on it.
LastPass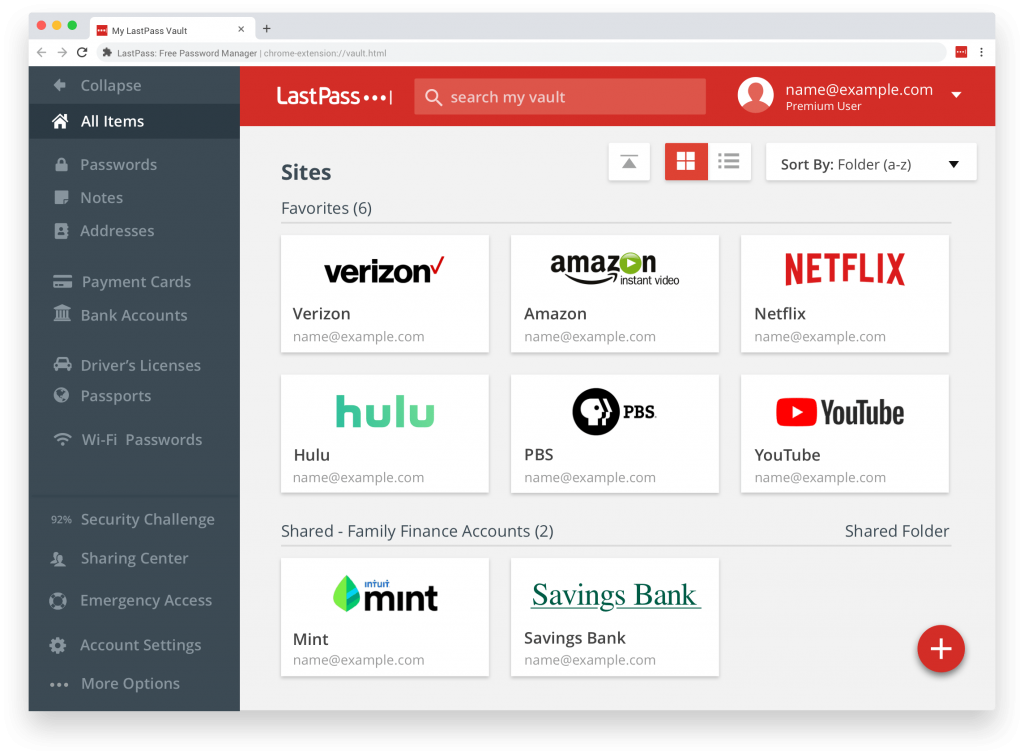 I, just like you, use loads of websites on a regular basis that require me to login.
And it is humanly impossible for me to remember all the passwords.
At the same time, it is no joke to forget a password each time and meddle with websites when you have crucial things to take care of.
So I use LastPass premium so I can be carefree about the passwords – works both on my computers and my phone.
DaVinci Resolve & iMovie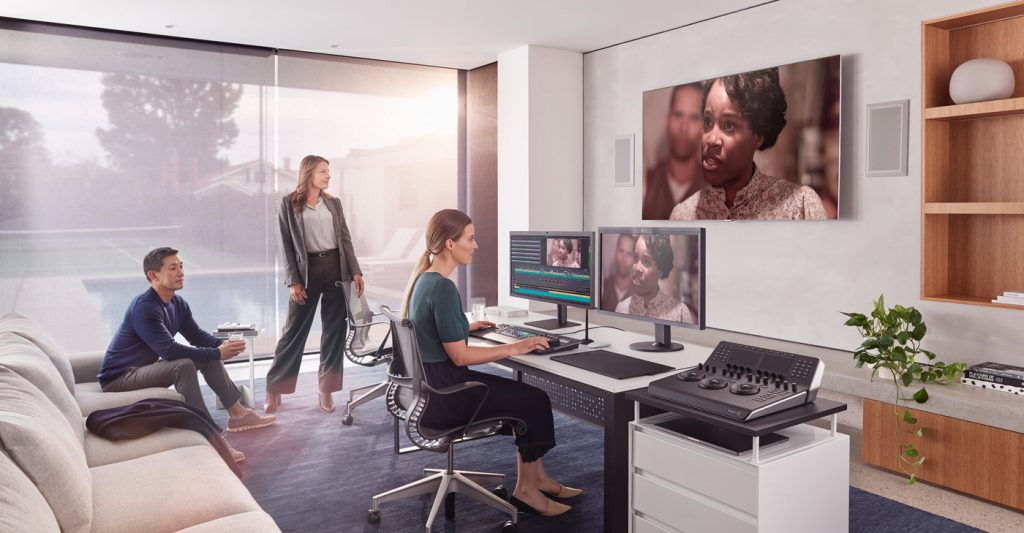 I use a combination of these two software for doing video editing.
I run three YouTube channels (Jane Sheeba Media, Banking Minutes, and Funfortainment).
In addition I help with editing my dad's YouTube channel (Zion Revival Ministries). Hence, there's quite some editing involved.
For now, I am using these two software – as per the requirements of a channel.
For some videos I completely use DaVinci for editing until finish.
For some, I do the primary editing in iMovie and the finishing touch in DaVinci.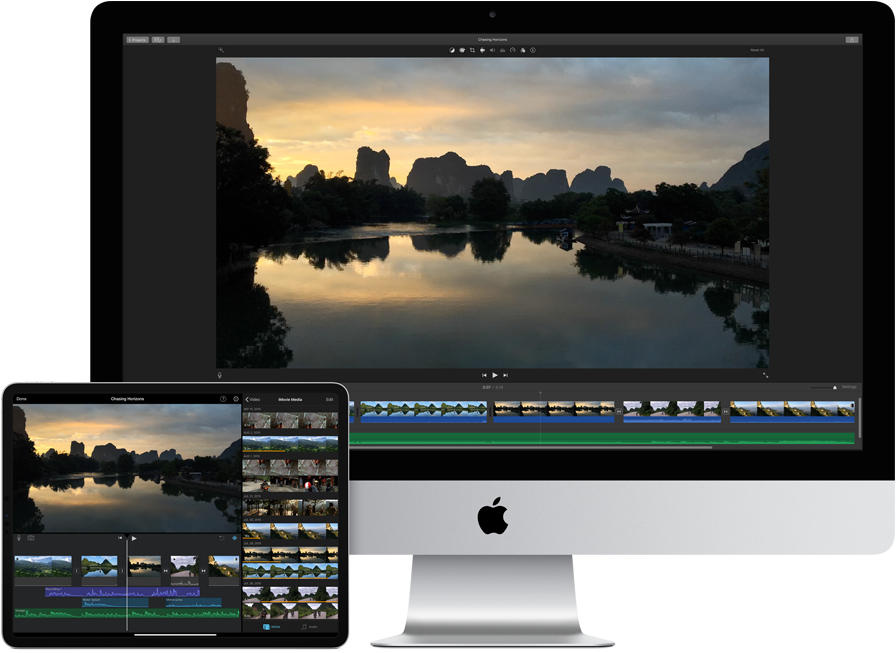 My personal diary (a real, paper diary)
Last, but not the least. In fact, my paper diary forms a very crucial part of my working system.
Even though everything else is digital in my system, this diary helps keep me grounded.
When I plan my week, usually on Sunday evenings, I sit down in peace, with so much clarity to write down the goals for the week.
It gives me immense satisfaction and a sense of achievement after having put things down things from my head to the paper, as well striking them through after I complete the tasks.
Conclusion
When it comes to managing and running a multi-passionate business, having a system in place is very crucial.
I can't afford to tackle each day with the tasks that come to my face – without any plan.
At the same time, I cannot be reinventing the wheel each time!
Hence I have a set of tools and a strategy that makes my system. And this system works for me.
I am not saying that you should also adopt my system and the tools I use so you can get things done.
You should figure out what works for you! I have just shared what works for me.
And I hope it helps.