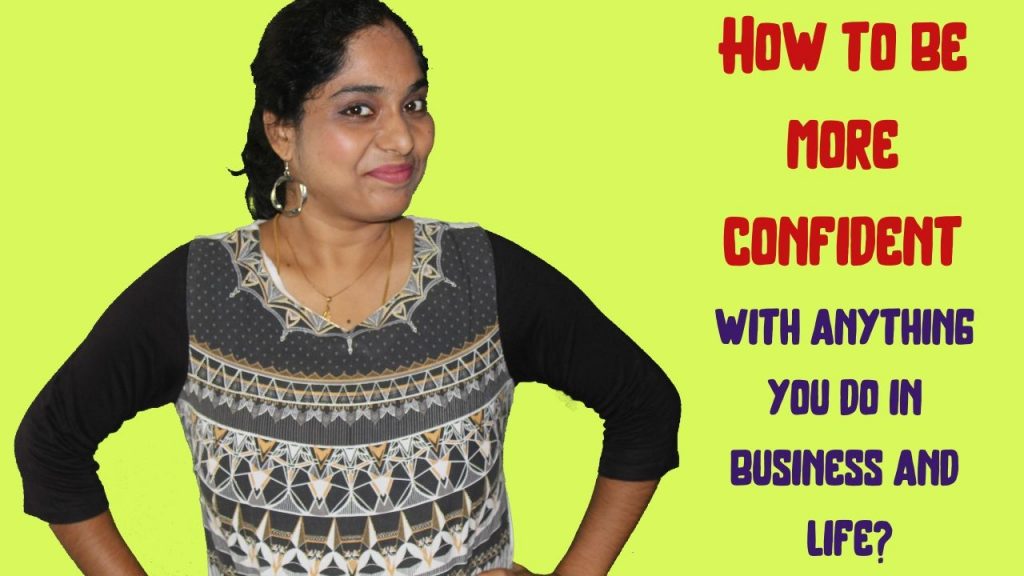 Confidence plays a crucial role in anything you do with business and life. It contributes a lot to your success.
People who are confident are usually easily successful. They are able to face situations without hesitation.
They believe in themselves and their skills and their ability to handle things.
And that's how you get an edge to succeed in business and life.
Now let's see the practical ways to boost your confidence level easily.
Eliminate negativity from your life and surroundings
Negativity is very poisonous and can easily shatter your confidence.
You cannot even live a normal life with negativity in the mix.
And how can you expect yourself to be confident?
Negativity is infused into you by negative people around you – they can be either close to you physically or they can be your friends or followers in social media.
Be very careful to identify the negative people and their negative vibes early on and eliminate them ASAP!
Remember, negativity is a silent killer. It can destroy your confidence and can leave you pathetic if you don't attend to it early on.
Take care of yourself and love yourself
Self love is very powerful. It can do wonders in your life.
It can create magic. To love myself is one of my life's mottoes and I do it spontaneously.
No matter whatever life demands of you, when you love yourself, you will find yourself worthy of doing it and you will also have the confidence to face it.
You must first believe that you are beautiful, adorable, and important.
Take good care of yourself. Pamper yourself.
When you get to do thousands of things in a day, make sure to prioritize self care in your routine.
As you know, you cannot pour from an empty cup. And an empty, or unfilled cup cannot share the awesomeness with confidence.
Be knowledgeable
When you know what's involved you can easily face people and situations with confidence.
And the vice versa is so true and hard hitting.
When you have to face a situation without having knowledge about stuff, you easily feel inferior. You lack confidence.
If you are running a business, make sure you know the market, your competitors, what's trending, what are the popular strategies and so on.
You can confidently run a business, talk to your peers and customers with confidence, respond to queries in social media and email – all with confidence if you are knowledgeable in the first place.
This tip not only helps you to boost your confidence, but also help you present yourself as a pro in anything you do.
Face your fears and get out of that comfort zone
I have a dedicated video about how to get out of your comfort zone for good. Don't forget to check it out:
If you let yourself be in the comfort zone you are giving yourself permission to stay stagnant.
You don't want growth. You don't want to try new things and succeed in business and life.
And more importantly, you are FINE with that – and THAT my friend, is dangerous.
When you stay in your comfort zone and refuse to try new things or face fears, you are never gonna progress or see growth.
And that will create a big impact on your confidence.
The more your fear something, the more you hesitate to get out of your comfort zone, the lesser your confidence level will be.
So please work on that area!
Once you start facing your fears one by one and tackle them, you will gain a lot more confidence.
Accept and believe in yourself
More times, confidence is shattered by a self pity, or inferior complex.
When you compare yourself with others and think you are inferior in one way or the other, your confidence gets a big hit.
If you are unhappy about your own self – about your complexion, or your talents, or your skills, then you are not going to be confident.
Rather, you must accept yourself as you are. Remember, you are unique and you are special.
Give yourself that acceptance first.
Now I would like to know from you: how you feel your confidence level is? And what are you going to do to improve it?