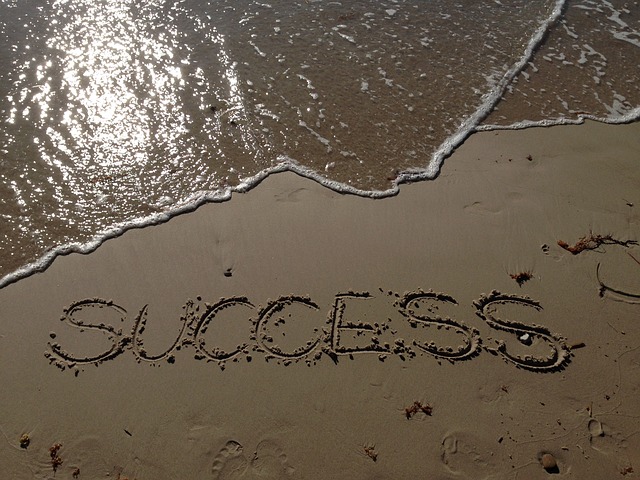 Do you know that you need to develop certain habits in order to become a successful home based business blogger?
This might sound weird to some of you.
Should I change my own habits in order to succeed with a business?
Yes of course, as long as the business depends on you and you are the one in-charge of it.
And, as long as the business is your dream!
Do we agree on this? Let's proceed then!
Home based business blogging, in particular, needs involvement from the person who is running the business.
It is not like the big businesses involving firms/companies where hundreds of people work.
Home based businesses are usually started on a small scale, on a smaller budget and yes with a small number of staff – in most cases it is the blogger alone who owns and who is the "company".
Hence it is highly crucial that as a blogger you need to develop certain qualities/habits in order to taste success in this challenging venture.
Let's dive right in!
#1 Successful home based business bloggers have clarity
This is the one of the most important things you need in order to become a successful blogger.
[clickToTweet tweet="Among all the other important things, clarity is more important for home based #business blogging success! #successfulblogging" quote="Among all the other important things, clarity is more important for home based business blogging success!" theme="style4″]
I don't know if there's a grammatical error on that statement or if there is no logic at all (more important than the most important – wow) – but what I've said above it totally true!
As I've pointed out in the earlier post in this series, having clarity with whatever you do with your business is very very important – both in the short run and the long.
This will matter a lot; if you work in your business with good clarity you can see dramatic good changes with your progress.
If you don't have clarity, let's see what are the areas that will be affected in your business –
Your blog/website that represents your business won't have clarity
I come across a lot of these kind of blogs these days. There are blogs that are just started with no proper goal in mind.
These blogs have mediocre content and it is not surprising because the blogger doesn't know what they are trying to accomplish with their blog.
They publish rehashed content just because they want to have a blog and keep them updated.
Let's stop for a moment and ask ourselves this question: Why do you start a home based business blog?
I'd appreciate if you could answer this question in the comments below.
Some of the possible answers are this:
You want to capture leads (sign ups) to your business.
There are products that you want to promote.
You want to promote a service that you offer.
Your blog is part of your company and you want to keep your customers informed about the updates/notifications/announcements etc.
You want to showcase your talents to attract clients – your talents in this case could be writing, web design, SEO knowledge etc.
The reasons could be anything like this (this list is not exhaustive; there could be other reasons too!).
I meet a lot of newbie bloggers who approach me for a blog audit and I can see clearly that they cannot answer the above mentioned question.
Or their answer is really vague and/or pointless.
And they wonder why they are not able to succeed with blogging.
And if I tell them that they need clarity in the first place, they give me a weird look.
They tell me they will figure it out in the long run, but now they want me to suggest "push button" solutions so that they can start earning big bucks from tomorrow!
Your visitors will be left confused (and will bounce)
When YOU don't have clarity with your blogging purpose, this will clearly reflect in your blog's content, layout, design etc.
So it will not be surprising that your visitors won't be able to figure out what your blog is about or how THEY can benefit from your blog.
You should not make your visitors spend 5 minutes to figure out what your blog is about or what kind of content you publish.
Nobody has 5 minutes to try to figure out what your site is about.
Rather they'll just click the back button and seek the same information somewhere else. There are thousands of other blogs and websites that provide the same kind of content that you provide with much more clarity.
Usually you should sit down and write your blog's Unique Value Proposition (UVP) – this will provide clarity for yourself and also to your blog readers/visitors.
For instance, my blog's UVP is – "Business advice purely from my personal experience and perspective".
And I've made this UVP the tagline of my blog.
So if you are landing on my blog for the first time, it will not be hard for you to figure out what my blog is about or how you can benefit from my blog!
#2 Successful bloggers learn from their mistakes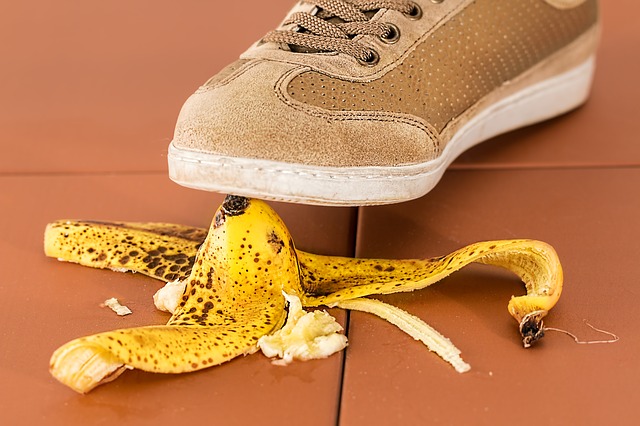 We all commit mistakes. Mistakes are part of our lives.
In fact, if we do not make mistakes life will be a lot boring and we will not be able to discover new ways and innovations.
So there's nothing to be ashamed of or there's nothing to be upset about when we make a mistake.
But what most bloggers do is one of the following:
Both of these are deadly! Dwelling on your mistakes will only make you depressed and discouraged.
Thinking over and over about how terribly you failed on something will do you no good.
On the other hand, if you analyse the failure and try to learn from your mistakes, you will get some golden lessons out of your failed project.
And remember, taking action and failing with something is much better and far superior than not taking action at all.
There are thousands of people who simply think over and over, and fear and hesitate to start something.
But you have started something already, but failed.
Isn't that a great thing that you actually started (while most people have not even started yet)?
So please never ever hold back from starting something new, or taking action on a new project after a failed one.
Successful bloggers never stop at failure! They always learn from their mistakes and improvise.
They never let a failure to be an obstacle and also they never miss the golden opportunity to learn from their mistakes.
#3 Successful bloggers have self-discipline
Self-discipline is the bridge between your goals and your accomplishment (or success).
On the one end you have your goals and that's where you start.
Now, no matter how promising and how great your goals are, if you don't end up accomplishing those goals they are of no use to you and to your business!
But what's there in between starting with your goals, and ending with accomplishing them is your self-discipline.
There thousands of ways and means to get distracted and get side tracked from a goal.
But all it takes is your self-discipline which will help you accomplish your goal.
You need to put in hard and smart work.
It is important that you need to keep yourself free from distraction.
Or, you should have the discipline to resist the temptation to open Facebook while you are working on your blog post or newsletter!
You may use very many different kinds of time management and organizational tools; but if you lack self-discipline, you won't benefit much from those tools.
Show your will power and self-discipline in all the small and big things; be it waking up at 5 am, or working until late when the rest of the family is asleep.
It could be a deadline to finish a blog post, or "the time" to sit down and write that chapter in your e-book.
[clickToTweet tweet="It takes quite some self-discipline for home based business blogging success!" quote="It takes quite some self-discipline for home based business blogging success!" theme="style4″]
I can surely say that if you've got self-discipline, you won't run out of time or be hectic with finishing your project.
You will be more organized, and you can manage your tasks more effectively in the time available to you, if you are disciplined.
Yes, and this is one of the most important habits of successful bloggers.
And don't just assume that you are being productive if you are sitting in front of your computer.
You might not be as productive as you think!
#4 Successful bloggers are unbeatable fighters
This trait closely relates to "learning from mistakes" – but things are not THAT easy always. You'd have to show some toughness sometimes with blogging.
Now, don't get me wrong here. I don't want you to be tough to people; but prove yourself tough and strong to discouraging and demotivating occurrences.
It could be by people or due to circumstances or may it due to your inability to do something – but you should never give up!
I've come across various situations where I want something to get; that "something" is usually one of the most crucial things that contribute to my success – but I didn't know "how".
It could be the technology, or the strategy or anything of that kind; but I either didn't have the knowledge about that particular strategy or I didn't possess enough skills to get it done.
I'm sure you've come across a similar situation too!
These are essentially obstacles that come in your journey towards success. Only you should find ways to overcome these obstacles.
I must warn you here that over time, you can easily get demotivated or side tracked when such challenges come to you.
#5 Successful bloggers don't hold back and they help
This one is a hit in my book. Whenever bloggers think about success, they think about money.
And when they think about money they think about making sales – selling anything possible!
In my opinion, becoming a successful blogger is not about making that quick (one-time) sale.
It is about building rapport with your potential customers.
And how can you build that rapport? You can do so simply by helping them.
I've seen this trait as a common thing in most successful bloggers.
They simply help their target customers without holding back; they're generous. I've learned this lesson very recently.
During my early days, I used to think like a salesman. But not anymore!
Now, I truly understand the importance of helping people.
Not only that it helps me build rapport with my potential customers but it also gives me great inner joy.
Every time I help a blogger out with something, I feel great.
Now I hear you. You and I are not doing a home based business just to experience inner joy. We need money right?
Of course, we do. And building rapport is one of the easiest ways to guarantee you consistent income.
When you are a sales man you might succeed in generating one or two quick sales.
But if you help people out, you build a very strong fan base that will guarantee you consistent income for the years to come.
Whenever you launch a product or a service, your fans will be the first people to support you coz they know your "stuff".
They know how generous you are, how down to earth you are and how quality your content/product/service is.
By the way, in order for this generosity to work, you need to be having "stuff" – I mean top notch quality at your hands!
Being generous and helping people will work in the long run. It will also help build your business from bottom up (with a strong foundation).
With this model, you can run a successful home based business since I can guarantee that you will develop stream(s) of consistent income.
The crucial habits for home based business blogging success
So to recap, following are the five highly crucial habits of successful home based business bloggers:
Having clarity
Learning from mistakes
Having self-discipline
Be an unbeatable fighter
Be generous and helping
Do you possess these qualities? If not, don't take them lightly but get serious and develop these crucial habits.
These are the big picture aspects of successful home based business blogging that are highly crucial aspects and those need your attention.
Even though they seem like stuff that don't get you immediate results or actionable.
But trust me, if you develop these habits you will see a dramatic improvement in your home based business!