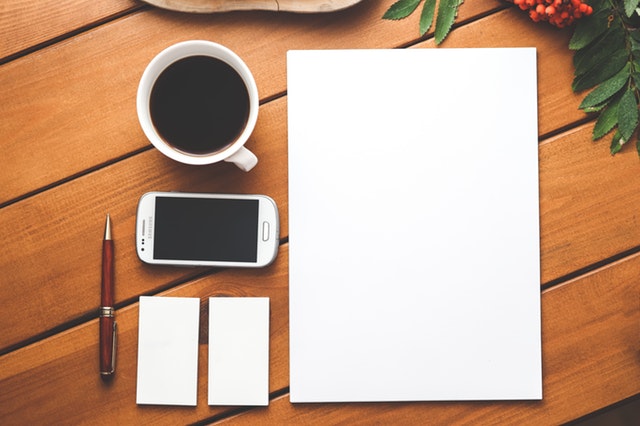 So every year comes and goes by! That's exciting right?
Whenever it is December, and you are ready to welcome a New Year, it is so exciting!
But you may also have a guilty or uncomfortable feeling at the back of your mind about your progress in business? If so, this post is for you!
Do you remember how you started a New Year? Say, this year?
You were all pumped with excitement, had various plans, goals etc.
But at the end of the year, have you achieved whatever you planned (think about last year)?
If the answer is no, then your business has not reached the level it could have reached if you had got everything right.
So what went wrong? Well, that's a complicated question because the answer varies from person to person and business to business.
But if you look at the big picture, there are certain fundamental things that you need to address in order set things right.
Why should you do that? Well, if you are not happy with the results you got this year, then you should do whatever is necessary to set things right in the coming year.
You cannot afford to waste another year with mediocre results or shortcomings, right?
Let's see what could have gone wrong and how to fix this.
Consistency is the key
So do you remember how you started the year? All pumped up with enthusiasm, right?
So you went ahead and created a lot of content for your blog – for the first few weeks of January.
Related reading: How to create irresistibly shareable content?
And then the numbers dropped in February, and then again in March. And before you know it, you have lost all enthusiasm!
This certainly would have reflected in your business.
Not just with content creation, but with networking, promoting and in other things, you would have lost enthusiasm.
Lack of consistency is the direct by-product of this.
Once you start to lose enthusiasm, and sink back to your regular lethargy you lose consistency in whatever you were doing.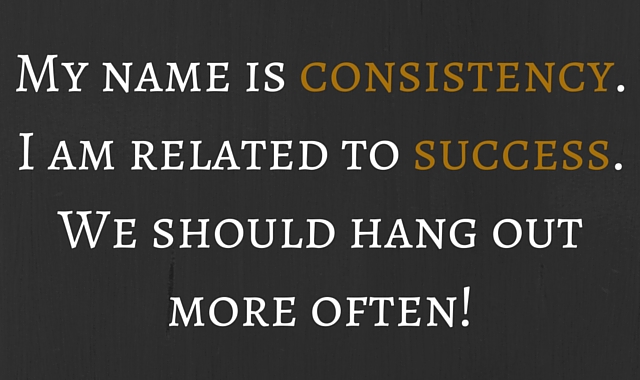 If you were publishing 1 blog post per week in January and February, you would have cut down that to 2 posts a month, and then eventually to one post per month.
Now I am not saying that you should be publishing one blog post per week.
For your kind of business, if publishing once a month is the right frequency, by all means go ahead!
Or if for your website audience (and the business you do) publishing only when you have something valuable works, it is fine too. Many entrepreneurs go that route including myself.
However suddenly increasing the publishing frequency just because it is January and then going back to your pre-Jan schedule will confuse your readers.
Whatever publishing frequency works for you, you should do it consistently.
I share the system I use to consistently create content for multiple blogs in this post: The downright simple system that I use to create content consistently for my blogs!
Not just with publishing but this also applies to anything you do with blogging. Networking, promotions, etc.
Watch this video where I talk about how you can be consistent with ANYTHING you do with blogging:
So why is that you were able to write 2 blog posts a week in January, and connect with 5 influencers during that month, while the same became impossible in April?
That takes us to the next point….
Take up only what you can
You have most probably taken too much.
Just because it was the start of New Year and you were so excited, you decided to use all of your zeal in doing things.
This is not a bad thing.
But if you commit to stuff that you cannot continue doing in the long run, you will naturally have to recess.
This happens because, your body and mind has certain capacity above which you cannot function.
Even worse, you will lose self confidence and enthusiasm when you are burned out (and you WILL burn out).
Related reading: Desperate blogging doesn't make you money (Find out what does!)
Don't bite more than you can chew. That will lead to burn out!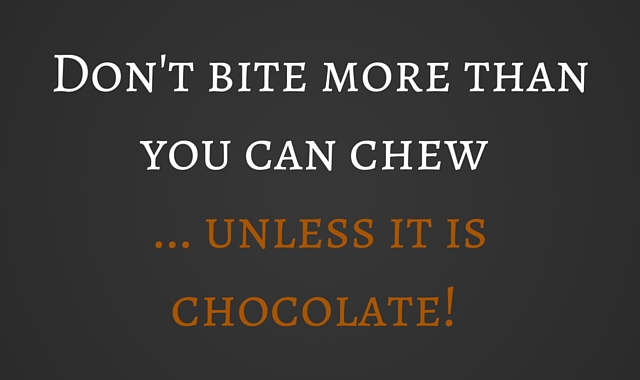 For this, you have to have control over two things:
How you take up your own tasks, and
How you let others decide your tasks.
When you are setting goals, or planning a year (or month, or a week, or even a day) you have to make sure you don't set unrealistic goals; and that you don't put too much into your to-do list.
When others hit you up with favour requests, offers or whatever, don't say "Yes" in all occasions. If you have to say "No" just say so.
It is much better to say "No" upfront rather than saying a "Yes" and then failing to keep up the promise.
This also applies to taking clients – if you are offering a 1-1 consultation or a service like website design, don't take too many clients in a given month and then struggle to keep up.
Planning never fails
The next most important thing that guarantees your success in the New Year is planning. Trust me, planning never fails!
Plan your year, month, week and the day. Your plans should align with your goals – the big picture.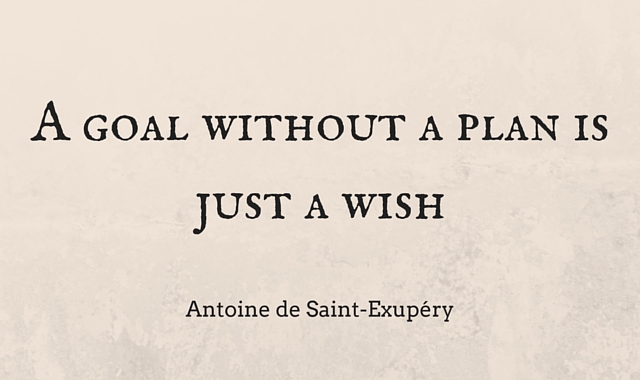 You should plan so that it is your route to your destination. Your goal is your destination.
You break the big goal into manageable chunks, make short term goals. And then make plans to get there.
Essentially, no matter if it is towards your short term goal or the long term goal, your plan is what will get you there. It is the route you should take to get there.
Planning a year ahead gives you so much clarity.
Instead of waking up everyday and working blindly on tasks that come to you, if you plan, you know what you do and what you have to achieve.
From my years of experience doing home based business, I know how crucial it is to have clarity.
Related reading: 5 Key things you should know if you promised yourself to make money online!
Without clarity you are prone to waste a lot of your time and energy. It will not be clear to you as to why you do what you do.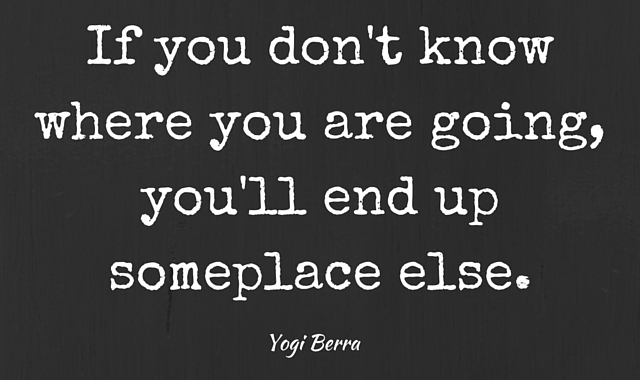 It is like taking a flight without knowing where you are going. Your whole travel could be a total waste, right?
You need to clearly see what you want to achieve so you can actually achieve it.
Setting up realistic goals and associating them with the action plan will make sure you get there!
Doing is more important than planning
So I've talked a lot about planning. But there's something even more important than that. It is doing. Taking action.
A plan is just the route to destination. It is up to you to take the route and travel or leave it abandoned.
If you have written down your plans for this year in your planner, and yet have not achieved your goals, then it is obvious that you have abandoned your plan.
You didn't take the actions. There might be a thousand reasons for not doing things – but that doesn't matter.
At the end of the year, your success and progress stand still without any improvement – you end up being in the same position (or even worse); while your competitors and peers are skyrocketing.
Related reading: 9 Solid tips to stop envying successful bloggers and actually becoming one!
It means that they are doing things. Doing matters a lot.
A few paragraphs above I said, planning never fails. But the plan itself does fail if you abandon it without taking action.
So you need to switch gears between two modes when it comes to rocking it in the New Year –
Planning mode, and
Doing mode
Note that this doesn't mean you should do all by yourself.
You can outsource certain things to freelancers (if you are a one man/woman army). You can assign stuff to your team (if you have a team).
It doesn't matter how you manage to do it, but doing is what counts in the end.
So think about this – how much "doing" did you actually lack this year? Fix that syndrome in the New Year.
Related reading: How to MAKE time for blogging no matter how busy you are!
Remember, actions only will get you results!
Over to you…
Are you going to fix things in your business? Or let another year pass just as it did all these years?
There is no point in doing the same things again and again and expecting different things.
If you didn't see success in your business in one year, make sure you change your strategies for the New Year.
Related reading:
Why your business is not making any progress (and why nobody cares)
5 Reasons why your business is not moving forward
One magical thing that will solve the problem of stagnation in your business!
Pause and analyze to find out what worked and what didn't work.
Do more of what worked and either tweak or ditch what didn't work.
If you set these things (that I discussed in this post) right, you will be able to see success in the coming years.
Leave a comment right below and let me know which of these aspects you lack and how it affected your business success in the past year(s).
Don't forget to share the post so your friends can get aware too!