A blog is an entity in the world wide web that usually represents a company, a service or a small business. It used to be a diary of sorts for the most part, a few decades ago.
Now, only a very small percentage of people write blogs for hobby and write blogs that share only personal information.
A majority of the blogs are "commercial" – meaning, they exist to sell, convert, capture etc. eventually to make money either directly or indirectly.
In this context, branding a blog is a very crucial aspect since we are talking about commercial blogs.
And for having a successful blog (that is, if you want the purpose of your blog to be served) it is very important that you brand it the right way, right from the beginning.
Now when I say branding I am not talking about getting a logo or a TM name – of course, they are highly important for branding any website or a company.
But we are going to talk about the "big picture" – what it takes to brand a blog in the minds of people and potential customers more than your logo or the trademark?
Let's dive in!
Unique Value Proposition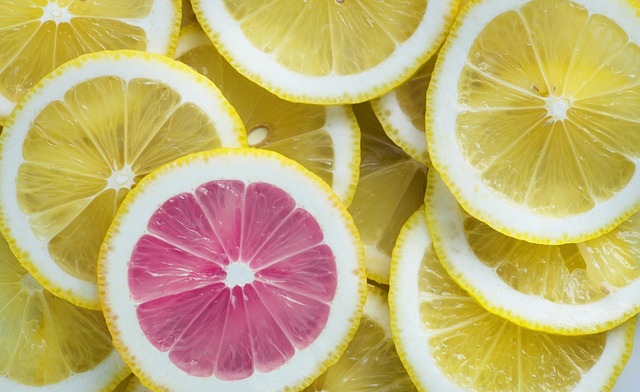 Not all blogs are started with a Unique Value Proposition. And, not all bloggers know that there exists something called Unique Value Proposition (UVP) until after years of starting a blog.
I'm in fact surprised to know that almost over 90% of the blogs are started without a UVP and hence they fail (no surprises on the second part!).
An UVP is something that not only helps with blogging success, but helps you with getting clarity.
Most bloggers wander here and there with their content strategy, marketing strategy and even scratch their heads after years of starting their blog on how to monetize it!
All these happen because they did not either know about UVP or didn't care enough to find theirs.
I have a lot of blog audit clients who have no idea about an UVP.
So if I tell them, most of them say that they will put effort to find out their UVP over the time, in the long run – but they want me to suggest ways to get quicker success and they want me to tell them about ways to make money fast with a blog.
Even if I insist them that having an UVP is highly important, they don't pay much attention to it.
All they want is some quick traffic and money and they don't care enough about the long term effects of not having an UVP for their business.
So what is an UVP?
In my own words or my own definition, an UVP is the answer to the question:
Why should people read your content and why should people buy from you when they can do so at other thousands of blogs that are generously available on the internet?
You need to work on finding your UVP the moment you think about starting your blog (of course after you have decided your niche).
You just need some quiet time, a notebook and a pen. Ask yourself the following questions and write down the answers:
What is your blog about? Your home based business has a niche, right?
What are the 5 other competitor sites you can think of in your niche?
How does your site differ from your competitors (in terms of quality – forget about the design/appearance for now)?
Why should your readers choose to read your site when they have 1000s of other blogs in the same niche?
Do you have knowledge/expertise in what you are writing (or going to write?) Or do you simply research on the topic and write about it without personal expertise from your own experience?
Can you offer product or a service in the future based on your blog?
Who is your target customer? Get VERY precise here!
Not only answering these questions will help you find out your UVP, but it will also help to get clarity.
And, an UVP will help you to position your home based business in your market – this bit is really important.
Your content marketing strategy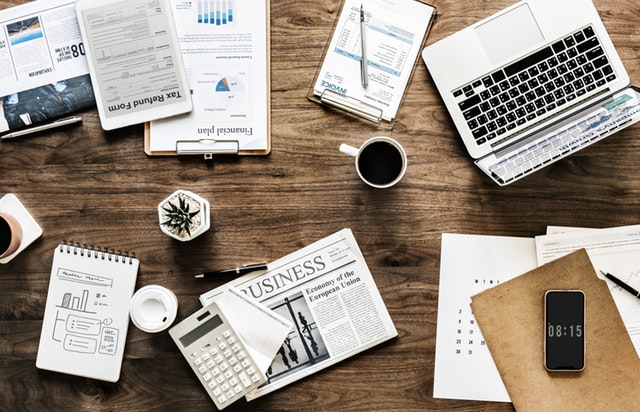 Every blogger should have his/her own content marketing strategy. Let me insist this again –
[click_to_tweet tweet="You need YOUR own content marketing strategy #contentmarketing #bloggingtips" quote="You need YOUR own content marketing strategy" theme="style4″]
Let me clarify what content marketing is – it is nothing but a marketing technique where instead of bombarding your target audience with your sales pitches, you offer them valuable and useful content.
You have to create and distribute high quality content that not only interests your potential customers but also solves their problems and is useful to them – this way, you gain traction, and attract people to your home based business blog!
And that's content marketing – so simple, really.
Since every business is different, every home based business blog should have its own content marketing strategy. You cannot copy Copyblogger's content strategy and wonder why it isn't working for you.
And let me tell you this crucial thing – your content marketing strategy will help you brand your home based business. More than your logo and your blog's design, the branding created by your content strategy will impact your readers stronger.
And this kinda branding will be long lived in the mind and in the memories of people!
Your writing style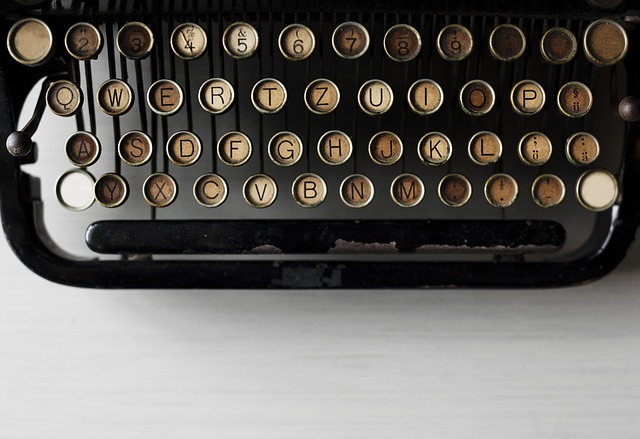 It doesn't really have to be just writing. These days there's more of multimedia content – video, audio, infographics, regular written blog posts, etc.
It doesn't matter what type of content you produce, you should infuse your own writing (or content creation) style into it – into every piece of content you produce.
To be more precise, when people read (or listen to, or watch) your content, they should be able to tell that you've created that content without looking at the author bio!
Well, this may seem to be an extreme requirement, but that's how it should work.
OK, so what do you need to do now? You have to identify your voice or your content creation style.
Every blogger has his/her own voice/writing style. We all know it. My style of writing is certainly not the same as yours and vice versa.
In order to find out your own writing voice, you have to tune in to your inner voice. What kind of posts do you enjoy writing? How do you prefer to write?
Some people write as if they talk to the person in front of them – in a conversational voice.
I like this sort of writing. In fact, I usually speak out my post as I type it – if I do it this way, I find myself writing smoothly and spontaneously.
Some would find a different voice to be working for them – say an instructional voice.
You can easily find your voice by analysing a few of your already written content.
Sticking to what kind of voice is YOUR unique signature is the best bet towards branding your home based business blog.
Reach out and connect with people
Even though you start a business as a solopreneur or as a small business company that has 2 or 5 or 10 staff, you cannot succeed with your home based start-up as a one man/woman army.
Let's look at it this way so you can understand easily. You have created the business to serve people (either directly or indirectly), right?
Say, you are helping other people to build successful blogs, or you are selling a product that helps people make their lives easy, or you are selling your ideas to help people solve a problem, or you are filling the gap between big companies and people or whatever – in all the cases, a business is built for people (and of course, by people).
So how can you expect to succeed in a home based business without the help of other people?
It is people who are going to buy your stuff. It is people who are going to pay you for your services.
It is people who will spread the word (good or bad) about your company/service/product. It is people who do "business" with you. So you have to embrace them.
It is not only important that you treat them well when they contact you for a business, but you should reach out to them and help them.
I've already emphasized the importance of not holding back and helping people generously (I've discussed this as one of the highly crucial habits of home based business bloggers).
Let me repeat that again:
[click_to_tweet tweet="If you don't hold back and help people generously, you can earn fans who will spread the word (good things) for you" quote="If you don't hold back and help people generously, you can earn fans who will spread the word (good things) for you" theme="style4″]
When I said that you have to reach out to people, I didn't mean just promoting your blog or business (of course that's pretty important).
But what I meant here is that you have to reach out to people with a helping hand.
Now, you don't have to be a charity inc. and give away all your products and services for free – I really don't mean that.
You have a business and you should be making consistent income with it. But don't just make money stop you from helping people.
You can help people at your blog by sharing tips that solve their problems or fills the gap – in short, write useful applicable blog posts.
You can also help people outside the blog either in social media or in other blogs' comment areas – whenever someone is asking for help or if there is a discussion where you could jump in and offer your brain, then just do it.
You will be surprised to learn how people will easily remember you for a long term with this "helping" strategy.
[click_to_tweet tweet=""That" kind of helping and useful blog content and "that" kind of helping YOU is a great way to brand your blog!" quote=""That" kind of helping and useful blog content and "that" kind of helping YOU is a great way to brand your blog!" theme="style4″]
Branding your home based business blog
I've talked about 4 crucial things that will help you brand your blog. These factors may be unusual for you to hear.
Whenever you think about branding you would have thought about the site layout, logo, design, colors, etc.
Yes those are important too.
But they are the fine details that you have to pay attention to once you have fixed or have paid attention to the big picture elements I have discussed in this post.
So to recap, here are the 4 factors that contribute towards branding your home based business blog:
Unique Value Proposition (UVP)
Your content marketing strategy
Your writing style
Reach out and connect with people
Obviously I've spent more words on #1 and #4 in this post. Those are really very important.
And, all that I've shared in this post is from my personal experience.
I've neglected these factors and have paid the price. I don't want you to go through the same road!
I then realized my mistake later and once I fixed things I'm seeing drastic results.
More power to you to implement what you've learned in this post!