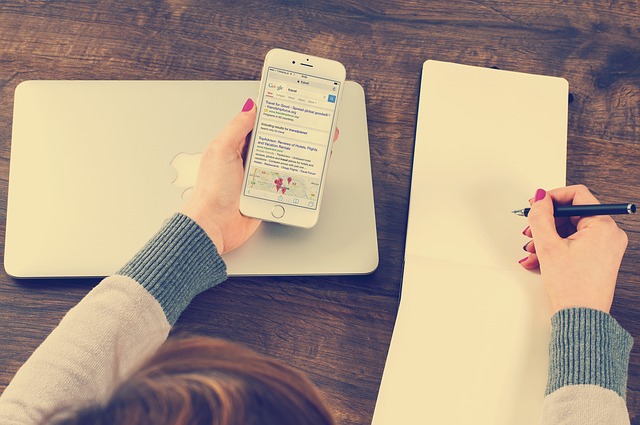 So you run a blog and you want to know how to write a blog post.
You do some kind of online business and your blog acts as a marketing tool, right?
It doesn't matter what kind of business you operate, you do it because you want it to be useful to you and to your customers, right?
Any business can succeed only if it provides value. People will be willing to do business with you only if you provide usefulness to them.
If you or your products are not of use to them, they will not do business with you, right?
You need to be useful not just with your products or services but also with your marketing tools – your content/blog posts.
One of the main reasons businesses publish content is to attract customers by offering free value. Without usefulness there is no value for the reader.
Even though the applications or usefulness of blogs are well known, many bloggers still wonder with a few of the following questions: How to write my blog?
How to write a post? How to get your post read? How to write a blog post? and so on …
In this post, I give you 5 tips to help you write a useful blog post.
This post will answer your question: How to write a blog post? Also if your blog post is useful, it is not hard to get it read!
Let's dive in!
#1 Identify your ideal customer to write a useful blog post
You cannot be useful to someone until you know "who" that someone is.
If you don't know who is going to use your products, how can you create a product?
If you don't know who will visit your shop where will you set up your shop?
What will you sell in your shop? And who will you market to?
This is why identifying your ideal customer becomes a very important part of any business.
Unless you know who you are going to serve, you cannot serve them – and in business, if you want to be useful, you absolutely need to know who your target audience is.
Identifying your ideal customer is a mandatory exercise in almost all business training/courses.
It is not a pleasant process to go through with, but it is totally worth it.
So how can you identify your ideal customer?
You can do so by going through an exercise, which essentially helps you with defining your ideal customer persona.
You need to get into every possible detail so you come up with a persona that precisely describes your ideal customer.
Some of the details include your ideal customer's name, age, his/her likes/dislikes and so on.
You might want to figure out if he/she owns a car, where he/she lives and so on.
I started my first blog without doing this exercise and I went on about a year without doing so.
But then almost all of the marketing courses I took insisted on this one point very much that I no longer could ignore it.
So I sat down one day and started doing this exercise.
Let me tell you this: It was not an easy or a pleasant one.
I took more than 2 days for me to complete the exercise; I did not do it in one sitting (I couldn't).
But once I completed it, I could clearly see things in my business. It was as if the cloud was cleared and I got clarity.
After that every blog post I wrote, every product I created and every piece of social media update/newsletter became so very targeted on my ideal customer.
And it was only after that I started getting "praise" emails from my subscribers and readers that they found my stuff "useful".
It was such a great feeling; and not just that, my business because a lot more profitable, naturally.
#2 Identify his/her pain point/problem
A very crucial part of identifying your ideal customer is identifying his/her pain points or problems.
In your exercise for identifying your ideal customer, you will identify his/her challenges.
Things like what he/she struggles with, what does he/she need help with and so on. This is a general, big picture perspective.
Based on this, you need to identify your ideal customer's problems/challenges/pain points/frustrations and so on.
Of course this is not something you will be able to identify in a day or in one sitting. This is an ongoing process.
You will need to find the opportunity to identify his/her challenges throughout your business day.
When you successfully identify something, don't forget to make a note of it. This way you will be collecting a running list of ideas.
For each pain point or a challenge your customer faces, you could come up with multiple ideas – you could go deep on the issue and analyze its various facets, and then also branch out and cover additional details.
Your running list of ideas will not only be helpful to write blog posts, but they will also help with creating freebies, doing marketing effectively and also to create and successfully launch products.
And, as I said earlier, this is not an "exercise" that you sit and finish in a day. This is an ongoing process.
As you look around in your industry you can come up with more and more ideas on a everyday basis.
It is not a hard task actually – initially you might find it hard.
But as days pass on you will find yourself coming up with ideas for useful blog posts, products and stuff in a quite easy way.
Don't forget to record all your ideas! That's very important.
#3 Come up with ideas to solve their problem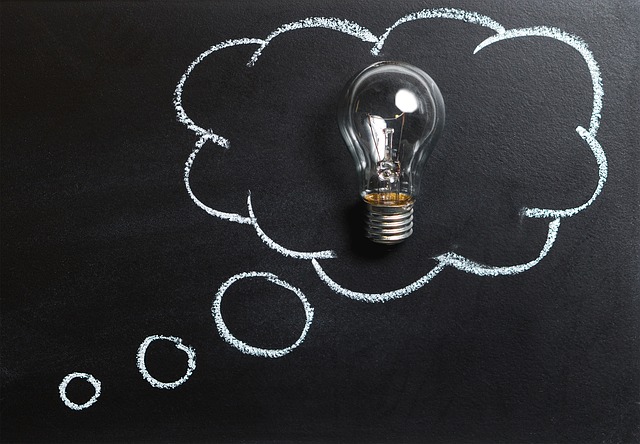 Here's where you blog posts become useful. Identifying the problem or a pain point is just the beginning.
Just because you are addressing a popular topic won't make you blog post essentially useful.
It becomes really useful only when you come up with ways/solutions.
People love solutions. They come to your blog for a purpose. They need help with something.
If you just point out about a particular problem, that will not be of any use to them.
Rather you should help them with solving their problem or at least feel good about something.
While writing a blog post based on a particular problem, you have to cover the what, why and how of it. You have to make sure your post is extraordinary.
Now, I am not scaring you here – you don't have to write an ultimate guide or a complete guide on every topic in your niche, though, doing so will have a great impact on your business.
My point is – you should not leave your readers wondering! That will not make a useful blog post.
Of course you don't have to completely cover one topic in one blog post.
You can address each bits and pieces in separate blog posts depending upon how heavy the topic is.
But make sure you don't leave out the most essential bit of "useful" – the solution or the answer or the "how" bit will make the blog post useful.
Including practical, actionable tips in your blog post will make it useful.
Make your post extraordinarily useful – you don't have to say it all in one post. You can break up your big topic or issue into multiple chunks.
But make sure every post delivers something useful.
Every blog post should cover some aspect of the big issue in a very detailed manner – that's what will make it useful.
#4 Do research to find what's already shared
This is a crucial step to make your blog posts useful. Of course you are not the only one with a blog in your niche.
Almost every niche under the sun is crowded and that's what makes the internet useful.
If you want to make your blog post useful, you have to first identify what is already available on a topic.
I am sure you cannot write a totally unique post on any topic – especially given that thousands of bloggers/companies are creating content on an ongoing basis.
However you can write a unique, useful blog post by doing extensive research on the topic.
Find out what's already shared on the internet. Find out what the other bloggers are talking about on the same topic.
Collect all the good-great blog posts on the topic and find out what's missing in them. Find out how you can give your own unique twist to the topic.
Find out ways to infuse your personality into the topic and your own personal experiences if you have any.
Mostly, personal experiences will make unique stories. The way how you approached a particular issue will make a unique solution to the problem.
In the end you can give your readers what worked or what didn't work for that matter.
You could present a case study.
Or you could simply brainstorm for alternate ways to "fill the gap".
As you can see, you can fill the gap only if you know what's already shared on that particular topic.
#5 Give actionable advice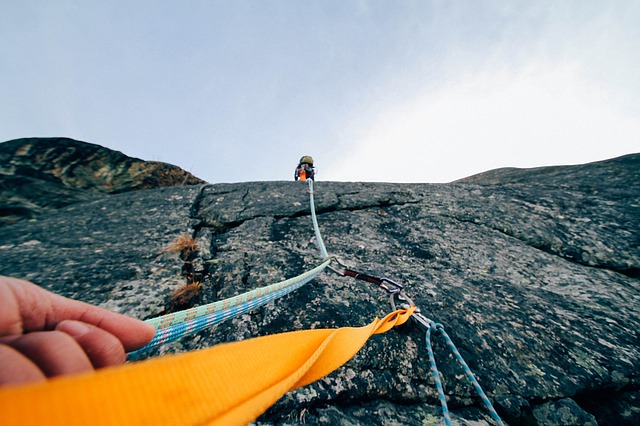 Actionable advice makes a blog post extremely useful. Instead of simply writing conceptional posts explaining topics, if you provide actionable advice you give people something to work on.
If you are talking about solution to a particular problem, by giving out actionable tips, you tell them what to do exactly in order to solve the problem. Sometimes you could give multiple tips!
I love posts with actionable advice.
Even if the actionable tip is not a direct solution to the problem, you could give ways to implement a particular concept or advice.
Instead of simply talking about a concept if you provide ways to implement that concept, your readers will highly benefit from your advice!
How to write a blog post that is useful to your readers? – Conclusion
I've given you 5 actionable tips to help you write a useful blog post. If your blog post is useful, it will serve its purpose.
I hope you can implement them in your next blog post to make it useful.
The whole purpose of you running a blog and publish blog posts is to make it all useful to your readers, right?
It doesn't matter if you write 500 word blog posts or 5000 word blog posts, if your posts are not useful to your readers, there is no point in publishing them.
To recap – there are 5 essential things you have to do in order to make your blog post useful:
Identify your ideal customer
Identify his/her pain points and problems
Come up with ideas to solve their problems
Do research to find out what's already shared
Give actionable advice
Implementing these steps will help you successfully publish useful blog posts!
Now you know the answer to the question "How to write a blog post (that is useful to your readers)?", don't you? So go ahead and write one (or many!).