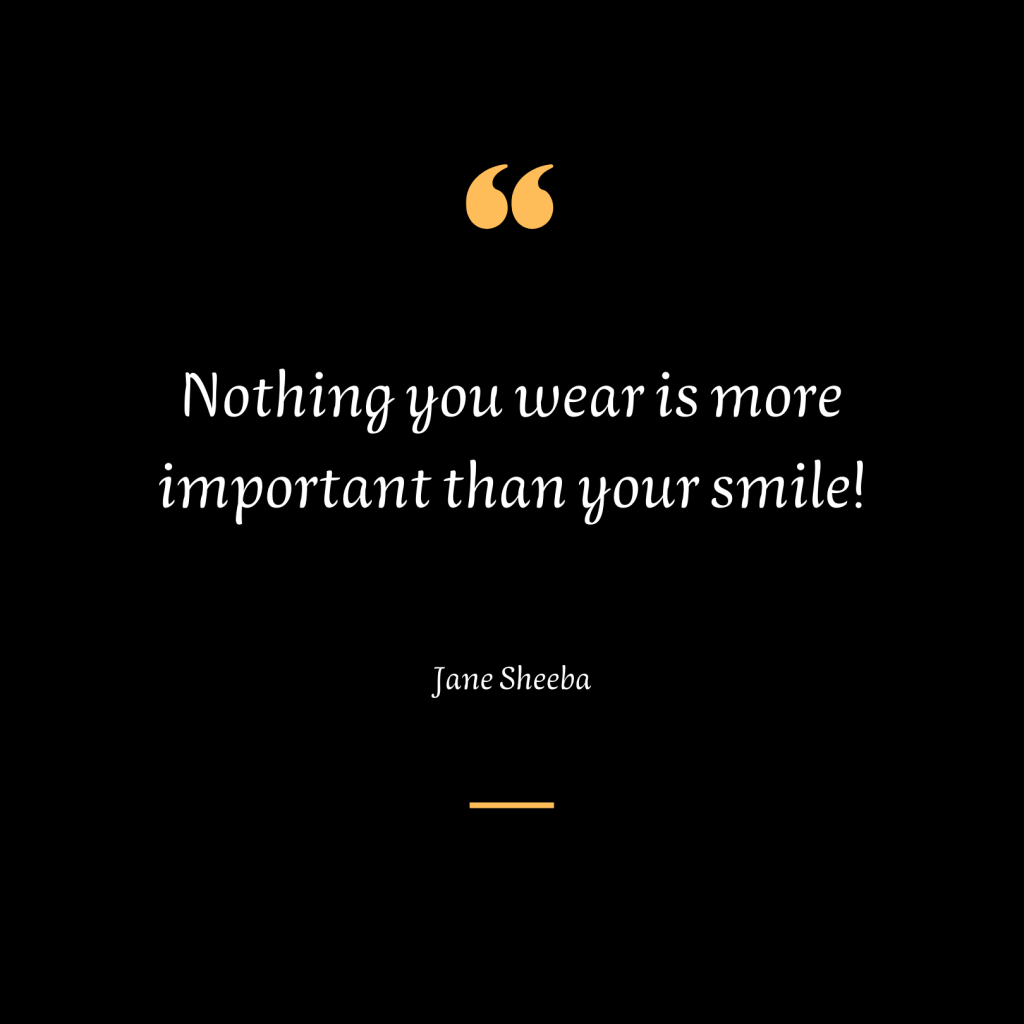 Nothing you wear is more important than your smile!
It doesn't take much effort to display a smile. It is a voluntary action, that takes very minimal effort.
Though a smile is a simple indication that you are happy, it is good for your health, your relationships, and your overall well-being.
A number of things happen in your brain when you smile.
When you smile, your brain releases endorphins, which can make you feel happier and more relaxed. Endorphins are hormones that have mood-boosting effects.
When you smile, the reward system in the brain is activated, which can lead to a feeling of satisfaction and well-being. The reward system is a network of neurons in the brain that is responsible for processing pleasure and motivation.
When you smile, your brain releases chemicals that can help to reduce stress hormones such as cortisol and adrenaline. This can help to lower blood pressure, heart rate, and muscle tension.
Smiling can help to improve immune function by increasing levels of antibodies and white blood cells. This can help to protect you from illness.
Besides, do you know?
Smiling is contagious. When you see someone smile, it's likely that you'll smile back. This is because smiling activates the mirror neurons in our brains, which are responsible for understanding and imitating the actions of others.
Smiling can help to build trust. When we smile at someone, it sends a message that we are friendly and approachable. This can help to build trust and rapport with others.
Smiling can reduce pain. Smiling can help to release endorphins, which have pain-relieving effects. This is why some doctors recommend smiling to patients who are experiencing pain.
So next time you're feeling down, remember to smile! It might just make you feel better.