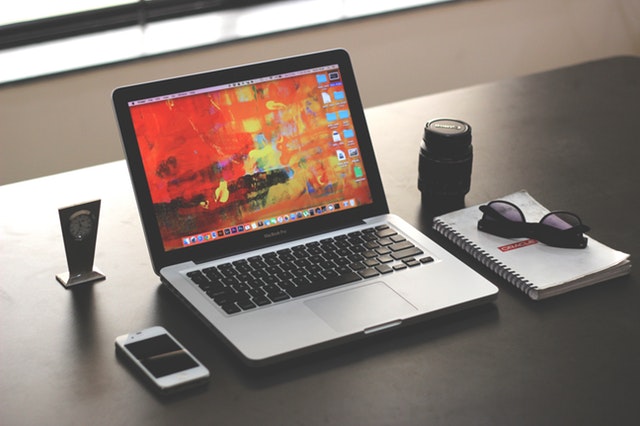 Hey Jane, can you give me some productivity tips (for bloggers)? – I get asked this question a lot!
Productivity tips are always sought after by bloggers.
Thanks to the overwhelming information on the internet, the massive number of places to get distracted online and the nature of work involved for a blogger, blogging productivity is always in danger!
As a blogger, you have to use the enormous number of online tools that are easily available to
get blog content ideas
expand those ideas
perform market research and content research
create the content
and much more
Now this comes with a price.
The "enormously" useful online tools that help bloggers to do what they gotta do also keep them from doing what they got to do.
Productivity rests in peace in the life of most bloggers.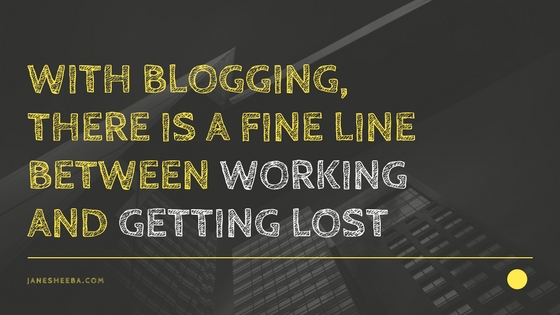 Let me give you a scene so you can picture it yourself.
You wake up in the morning and open your computer with a nice cuppa coffee. You start checking emails.
And then, oh there's Facebook. No, you're not wasting your time – but you're engaging with your audience on Facebook! That's what YOU think.
Wait a moment, you need to login to Youtube and check those "best blogging tips" tutorials. But this cat is so cute while it plays the piano.
Bam! Lunch time!
After lunch, let's say you take a nap. You come back to your working (?!) table with yet another cuppa coffee. Now you're determined to do the work.
You need to write that blog post. But you need to do the background research. So you go to Google.
You end up reading 55 blog posts, share them, pin them on Pinterest, get lost on all the shiny objects out there until your eyes go blurry, and red.
Now you take a serious pledge that you WILL work seriously without wasting time from tomorrow morning.
And, you know, the story continues…
[clickToTweet tweet="With blogging, there is a fine line between working and getting lost" quote="With blogging, there is a fine line between working and getting lost" theme="style4″]
In this post I am going to tell you what exactly you need as a blogger to boost your productivity.
The productivity tips I'm going to share here are no theory; but they've been tested (on me) and are found to work perfectly.
Before sharing the productivity tips, let's briefly review of what is productivity.
What is productivity (let's talk from a blogger's perspective)?
According to Wikipedia, it denotes the measures used to represent the efficiency of production. And technically, it is a ratio of output and input.
The input is the time and effort you put in, and the output is how much you get out of that time and effort.
How much of what depends on how you define the outcome.
For a blogger this could mean any, few or all of the following:
a blog post written
x number of comments left
email newsletter sent
x number of outreach emails sent
a chapter of that e-book written
finishing up with those social media updates
promoting a blog post
connecting with an influencer
and so on.
The list is not all. There is usually a lot of things to take care of when it comes to blogging.
And especially, if you are a solopreneur it is not at all easy if you aren't being productive.
If you don't make good use of your time and be efficient with working, you will not be able to keep up with everything that has to be done with blogging.
Now, let's see how you can be productive as a blogger.
Have clear goals in order to boost your productivity
It all starts with clarity. Without this it will not be hard for you to get lost in the sea of information that's presented before you on that computer screen.
Get over with the foggy clouds and multiple voices that are over your head 24/7.
Eliminate all the unclear thoughts and goals. Find out exactly what you want with your business and your blog.
In fact, as a blogger, you should get clarity from day -1 – I mean, even before you start your journey as a blogger.
If you do not have clarity then don't start a blog or an online business unless you know what you want to achieve.
This not only applies to bloggers but to all businesses and even starting something new with your personal life.
But in the case of blogging, having clarity is very crucial since this is a crowded business.
We see blogs being started every minute and they also die faster that way. Without clarity, you won't be able to succeed as a blogger.
OK that's the big picture. When we see at the detailed level, without clarity you cannot accomplish anything in one single day.
I mean, you cannot even think about being productive.
Every night before you go to bed, write down a list of things that you want to accomplish the next day.
This way, when you get to your working table in the morning, you don't have to figure out what to do.
Facing a day without knowing what to do is like getting on a plane without knowing where you want to go or the destination of the plane itself.
You should have short term and long terms goals (see below). You have to clearly know what you want to achieve in a day, week, month and in the coming year.
Plan for the long term to become more productive
Once you get clarity about your business, you look at the bigger picture and make long term plans. This is the first step to increase your productivity as a blogger.
Why? Because having a long term plan will put a target in front of you and motivate you to work towards it.
Without a long term plan and a goal you will simple be checking emails, hanging out on social media and occasionally work on your blog.
This is not the best working model for a blogger.
As a blogger, if you want to be productive every day, you should have long term goals, that are split up into short term goals, which again are split into manageable chunks (tasks) that you handle on a daily basis.
Now let me ask you:

What will you work on everyday, as a blogger, when you don't have a long term plan?
Let's answer this question first and talk about productivity later!
How to be more productive as a blogger? Have focus
See I've emphasized "blogger" in the heading above?
Remember I talked about distractions in the beginning?
Well you cannot eliminate them as a blogger, coz you need to do a lot of research, be on social media and put your face all over the internet.
And this can lead to a lot of distraction.
But that doesn't mean you've to get lost in the sea of things to do. Often times, you get lost when you don't have clarity, which we talked about earlier.
But having focus is another part of the story.
Now, assuming that you have your long term plan > short term action plans > daily tasks and strategies, you have something to work on everyday, right?
You have a precise list of stuff that you need to take care on a daily basis.
When you have that stuff in front of you, work on that and that alone.
If you find yourself getting distracted quite often, use the appropriate productivity tools for bloggers (more on that below).
These are the bits you need to stay focused:
Have a clear long term goal
Create an action plan to achieve that goal
Organize the baby steps
Split big goals into chunks to easily get them done
Take action and approach tasks one by one
Stop regularly and analyze the results (more on this below)
Work in blocks to become a productive blogger (batch processing)
The working hours of a blogger can get boring by the day since all we do is sit in front of the computer.
This can be really tiring. And when you get tired, that will seriously hit your productivity.
To avoid this boredom and kinda sick feeling from emerging inside you, try to work in short blocks of time and do batch process.
Note: The above video is part of the Blogging Success Foundation Course. To access ALL videos in the course, just

join the course here

 (its free!).
The Promodoro technique is the best bet in this case.
Choose to work 25 minutes and compulsorily take a 5 minute break. Or you can also choose to work an hour straight and take a 10 minute break.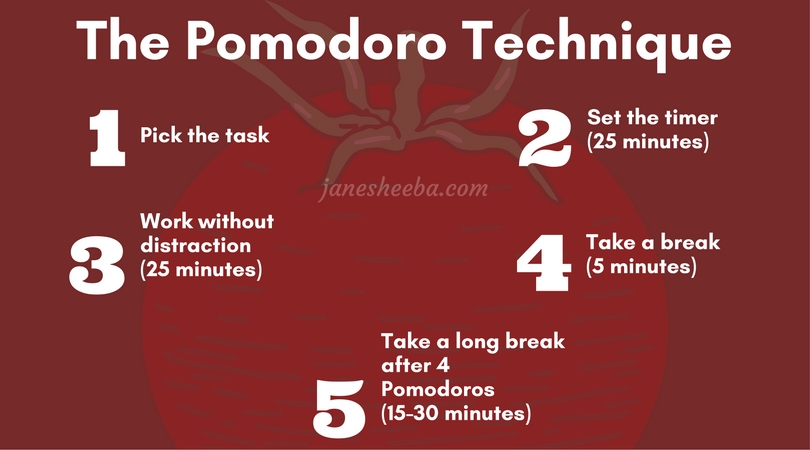 It is very important that you take your eyes and focus off your blogging activity at regular intervals to make yourself more productive.
And one important advice here > Have everything ready when you start working in a block of time.
Do not set aside time for writing a particular blog post until you have all the material ready and have done the research.
Tip:
Set aside a separate block for doing research to start writing that blog post and really limit yourself to work on that task only for that amount of time!
With this tip (working in small blocks of time), you can also avoid multi-tasking!
Analyze your plan regularly
Do not keep working hard monotonously on a strategy. It is very crucial in any business to pause and analyze.
Whenever you are implementing something new, or whenever you are working on a strategy, you need to pause often and look back. And, analyze the results.
If you keep on working on a thing without looking back, you are not being productive.
You could be wasting your energy on strategies that don't work and you could be missing out on strategies that work.
Stopping by and looking back helps you to find out what worked and what didn't work.
This information is crucial for any business (not just for blogging).
[clickToTweet tweet="When you don't analyze your strategies you might be wasting time" quote="When you don't analyze your strategies you might be wasting time" theme="style4″]
In short > Find out what works and do more of it. Find out what doesn't work and eliminate it or tweak it.
Have the RIGHT productivity tools
As a blogger we use so many tools every day for blogging, social networking, promotion etc.
It is also important that we use the right tools in order to keep ourselves productive and to keep us on track.
I use Evernote to keep myself alive in this chaos 🙂 It not just helps me plan things, but also to stay focused and keep an account of my productivity.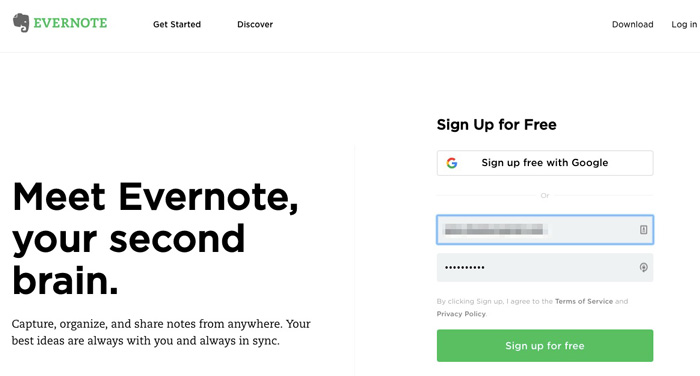 I keep track of projects and keep a collection of all the relevant documents/details in Evernote. Almost no chaos.
I use Wunderlist a task management tool.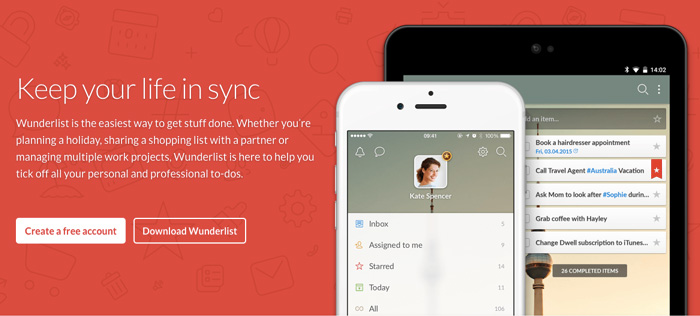 I used to use a variety of different tools for keyword research, tracking my search engine traffic and keyword positions, etc. Now I only use one tool – Semrush.
Using the right productivity tools also mean using less number of tools. Less is more.
When you use various/numerous tools, while in fact you can use one or two, you are naturally wasting time and energy.
Additional productivity tips you can use to create your own blogging strategy
Let me share some of the generic, yet highly useful productivity tips. You can put together these tips in right combination to develop your own blogging strategy.
Allocate time to each task
According to Parkinson's law, work expands itself to fill the allocated time.
So it's very important that you should allocate specific time to every task.
If you don't do this, it is very likely that you are working longer on a task than it is actually needed.
Indirectly, procrastination can get into the mix forcing you to work on a task for very long.
This is a serious productivity killer.
Work in a distraction-free environment
Blogging is a creative task. And it is real work.
So worl in a distraction free environment to make the most out of every minute.
Turn off the Television and auto-notifier applications like Tweetdeck, Google talk when you are working on your blog.
Find out the best time
The human behavior is not same whole day. It keeps on changing.
There will be a time in the day when you'll be feeling most productive and creative than others.
Some people are more productive in early mornings, whereas few prefer to work at nights.
Identify which time works best for you and finish all your blogging tasks during that time.
In short – synchronize your blogging work along with your (mental and physical) energy level.
Write as much as you can
There will be some good days to write a lot and some bad days when you can think of nothing to write.
So use your good days to the maximum by writing as much as you can.
You can use these extra posts when you can't think of anything new to write or want to take a break from blogging.
Don't waste your (precious) time in non-productive tasks
Though, reading other blogs is important as it helps in getting new ideas and keeps you updated with latest happenings in the industry, don't overdo it.
Similarly don't waste lot of your time by checking your traffic stats, affiliate earnings, adwords revenues every other hour.
Set realistic goals
Keep a daily to-do list with all the blogging related tasks you want to do each day.
But don't set unrealistic goals by filling your lists with hundreds of tasks.
Setting realistic goals and finishing your to-do list every day will give you a feeling of achievement and keep you motivated for the next day's tasks.
Knowing your limits is very crucial in order to set realistic goals.
And, unrealistic goals demotivate you easily, because you are most likely not going to finish those.
This will certainly create a big setback on your productivity.
Avoid multitasking
Though multitasking may be a good thing for non-creative tasks but when it comes to creative work like blogging, studies have revealed that the persons who multitask a lot lose their focus easily.
Imaging writing an article one moment, replying to a friend on IM other moment, then checking the email, you will lose your focus when you start writing the article again.
So avoid multitasking.
If you are writing something then complete it in one sitting without doing any other task. If you are replying to comments then reply to all of them at same time.
How productive are YOU as a blogger?
It is not about the shiny tools you use. It is not about how much knowledge you have on the topic of "productivity".
Nothing will help and nothing will really matter unless you have a working system in place using which you are actually being productive.
What productivity tools do you use? What do you do to keep yourselves accountable?
Or are you the blogger who doesn't worry about being productive and just performs tasks everyday when and as they come in (I won't be surprised)?
Let me (and everyone else) know in the comments!
I hope I have shared some really nice (and practical) productivity tips for bloggers in this post.
Now get to work after sharing this post and leaving a comment below 🙂