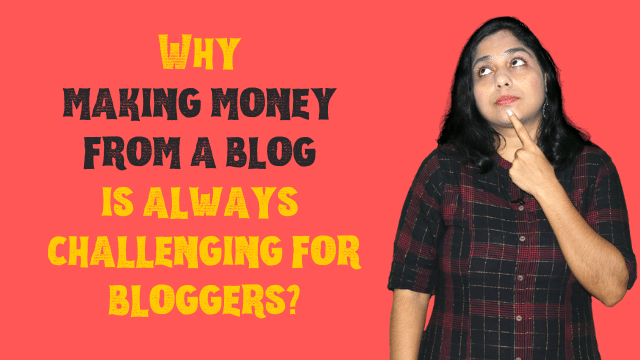 It is quite obvious that over 80% of the bloggers still struggle to make money blogging.
Still – because there's so much advice out there on this whole "make money blogging" thing.
Yet why is it so challenging for most bloggers to make money from their blogs?
As a result of being unable to make an income from their blogs, most bloggers quit blogging.
Apart from everything you have heard on make money blogging, here's my take on why it is so hard for bloggers to make money online.
I share three points in this video – which when you listen to and implement, will definitely help you start making income with your blog!