Last updated on May 16th, 2022 at 05:59 pm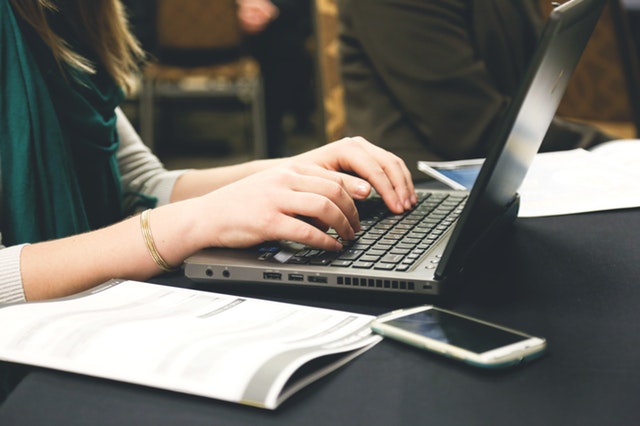 Well its almost one week into November and the NaNoWriMo fever is all over.
Let me be honest here, I have never ever officially participated in ONE NaNoWriMo so far. Not even ONE.
But I do participate unofficially. Why? Because I AM intimidated by the whole idea.
For one, the name NaNoWriMo gives you an impression that you got to be writing a Novel this month if you participate.
But in fact you don't have to write a freaking Novel if you sign up to this (unofficially).
If you are a business owner and hence, a blogger – who is not into the fiction world, you would have felt intimidated by the NaNoWriMo call!
I've seen many bloggers totally ignore this concept of NaNoWriMo because it says it helps you write a novel.
But the whole point of NaNoWriMo is more about writing, more than writing a novel.
If you are blogger, you know how much writing is involved.
There are blog posts for your own blog, guest posts, newsletters, scripts for video content, social media content, content for your products and much more.
There IS a lot of content that needs to be created on a regular basis if you are an online business owner (running a blog).
And you must be making use of NaNoWriMo to help you with that.
So what is NaNoWriMo?
It is a global event, where millions of writers gather (virtually) on a writing marathon.
The goal is to write 50000 words in the month of November.
I know that sounds really big, but when you break it into smaller chunks it is just 1667 words per day.
And you start from November 1, and end by November 30 – ideally.
But you know what? You can start any day in November.
Even better, you can start any day of the year – and run this marathon for 30 days straight!
I started this year only on the 4th of November and I simply maintain a Google sheet with dates and the corresponding word counts.
Talk about keeping things simple.
How can you make use of NaNoWriMo as a blogger?
Well as I said, (non-fiction) bloggers usually don't participate in NaNoWriMo thinking that they are not going to be writing a novel.
But the fact is that, you can get a lot of content written for your blogging business, if you participate in this.
When I say participate – you don't have to do it officially. You can do it unofficially too and be your own judge!
The point is – whatever suits you.
Ultimately if you make use of this NaNoWriMo's surge of energy and motivation that's happening all over the world, you could end up having a lot of content under your belt.
Don't believe me? Let's do some maths!
How much content can you create with NaNoWriMo as a blogger?
Let's say you stick to the NaNoWriMo tempo and get on with the writing and end up achieving your goal.
You now have 50000 words of content (assuming you managed to hit up the goal). And that could be,
25×2000 word blog posts
33×1500 word blog posts
50×1000 word blog posts
50×1000 word video scripts
2 Freebie e-books that you can offer your readers
1 solid e-course (scripts and promo content) to offer your readers for free (or paid).
Doesn't that sound a lot? It is indeed!
If it is blog posts, you could end up creating nearly 6 months' worth of content for your blog, assuming you publish weekly.
That's pretty cool, isn't it?
So if you are a blogger and are hesitating to get on the NaNoWriMo wagon, just because you are not interested in writing a novel, you are missing out big time.
Isn't it already late to join NaNoWriMo?
You might ask – Jane its already one week into November.
Well, it doesn't matter. You can still start and nearly reach the NaNoWriMo goal (say, 40000 or 30000?) – even if it is not necessarily 50000 words!
And, if you can manage to hit up 50000 words, that would be awesome too.
Having said that, I also understand that it is not going to be a road of roses.
50000 words in a month IS a lot, and writing that much words require a lot of commitment and discipline.
But since you get a lot of inspiration and motivation regarding writing this month, you could as well use that up.
What could you do now to join the NaNoWriMo bandwagon?
Now that it is already November, don't back off.
They say you need a lot of prep to do if BEFORE November if you want to hit that word count goal.
So you are going to jump on without any prep, and that can slow you down.
But you can spend a day or two before the first week ends, to prepare your blog post idea list.
Ideally, if you are planning to write content for an e-book or a course, then you will need the core idea plus the rough outline.
I am pretty sure, you can manage to do that prep – be it the bog post ideas or the outline – in a day or two.
Remember, whatever you are writing in this NaNoWriMo marathon is a going to be labelled a draft.
You will still need to edit that content so it will be ready for publishing.
And hence, it doesn't have to 100% perfect.
Just get the content out of your mind, through your fingers to the screen and you should be good to go!
I will hit you up with some late-for-NaNoWriMo survival tips later next week!