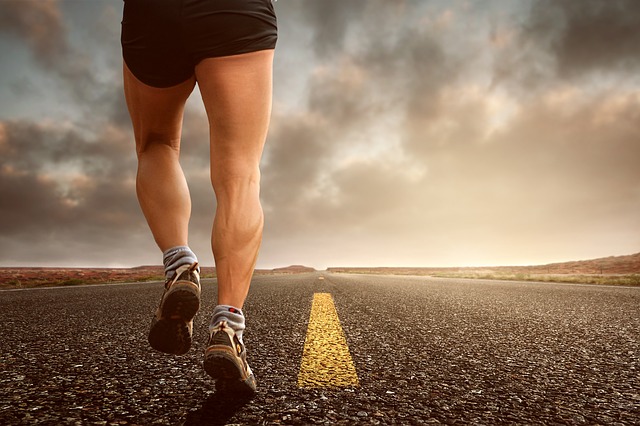 Motivation is something that fuels our progress. And, that fuel has to be topped up quite often so you don't run out of it and come to a halt at one point.
Every New Year, we find our motivation to be quite high (which is why there are so many New Year resolutions). And what happens a week after; or a month after New Year?
The motivation drains and the resolutions are forgotten.
Similarly when we start something fresh – say a new project, or a new e-book, or a new blog, the motivation is pumped up.
But half way through the motivation dies – so does the project.
But it doesn't have to be that way. If you keep your motivation topped up, you can easily work on your projects with a solid level of enthusiasm from start to finish!
I often remind myself "why" am I doing something in order to get myself motivated and stay focused on whatever I am doing.
I also read lots of motivational quotes to stay on track. I've pasted quite a few of them (that I have listed below) in my vision board.
Whenever I see those motivational quotes, especially on times when I am distracted, or when I am upset with something in business or personal life, I find encouraged, comforted and back on track.
That is why I've compiled a HUGE list of 201 motivational quotes here in this post, so you can help yourself when needed (I am sure you will need these :)).
[clickToTweet tweet="Here's a HUGE list of motivational quotes!" quote="Here's a HUGE list of motivational quotes!" theme="style4″]
Here you go!
1. [clickToTweet tweet="A person who never made a mistake never tried anything new.' – Albert Einstein." quote=""A person who never made a mistake never tried anything new.' – Albert Einstein." theme="style4″]
2. [clickToTweet tweet=""You may be disappointed if you fail, but you are doomed if you don't try.' – Beverly Sills." quote=""You may be disappointed if you fail, but you are doomed if you don't try.' – Beverly Sills." theme="style4″]
3. [clickToTweet tweet=""Your most unhappy customers are your greatest source of learning.' – Bill Gates." quote=""Your most unhappy customers are your greatest source of learning.' – Bill Gates." theme="style4″]
4. [clickToTweet tweet=""I have not failed. I've just found 10,000 ways that won't work.' – Thomas Edison." quote=""I have not failed. I've just found 10,000 ways that won't work.' – Thomas Edison." theme="style4″]
5. [clickToTweet tweet=""Success is how high you bounce after you hit bottom.' – General George Patton." quote=""Success is how high you bounce after you hit bottom.' – General George Patton." theme="style4″]
6. [clickToTweet tweet=""If you're not embarrassed by the first version of your product, you've launched too late." – Reid Hoffman." quote=""If you're not embarrassed by the first version of your product, you've launched too late." – Reid Hoffman." theme="style4″]
7. [clickToTweet tweet=""The way to get started is to quit talking and begin doing." – Walt Disney." quote=""The way to get started is to quit talking and begin doing." – Walt Disney." theme="style4″]
8. [clickToTweet tweet=""Chase the vision, not the money, the money will end up following you." -Tony Hsieh." quote=""Chase the vision, not the money, the money will end up following you." -Tony Hsieh." theme="style4″]
9. [clickToTweet tweet=""It's not about ideas. It's about making ideas happen." – Scott Belsky." quote=""It's not about ideas. It's about making ideas happen." – Scott Belsky." theme="style4″]
10. [clickToTweet tweet=""Ideas are easy. Implementation is hard." – Guy Kawasaki." quote=""Ideas are easy. Implementation is hard." – Guy Kawasaki." theme="style4″]
11.  [clickToTweet tweet=""The fastest way to change yourself is to hang out with people who are already the way you want to be." – Reid Hoffman." quote=""The fastest way to change yourself is to hang out with people who are already the way you want to be." – Reid Hoffman." theme="style4″]
12. [clickToTweet tweet=""Behold the turtle, he makes progress only when he sticks his neck out." – Bruce Levin." quote=""Behold the turtle, he makes progress only when he sticks his neck out." – Bruce Levin." theme="style4″]
13. [clickToTweet tweet=""The way to get started is to quit talking and begin doing." – Walt Disney." quote=""The way to get started is to quit talking and begin doing." – Walt Disney." theme="style4″]
14. [clickToTweet tweet=""I never took a day off in my twenties. Not one." – Bill Gates." quote=""I never took a day off in my twenties. Not one." – Bill Gates." theme="style4″]
15. [clickToTweet tweet=""Everything started as nothing." – Ben Weissenstein." quote=""Everything started as nothing." – Ben Weissenstein." theme="style4″]
16. [clickToTweet tweet=""Success consists of going from failure to failure without loss of enthusiasm."- Winston Churchill." quote=""Success consists of going from failure to failure without loss of enthusiasm."- Winston Churchill." theme="style4″]
19. [clickToTweet tweet=""Successful and unsuccessful people do not vary greatly in their abilities. They vary in their desires to reach their potential."- John Maxwell." quote=""Successful and unsuccessful people do not vary greatly in their abilities. They vary in their desires to reach their potential."- John Maxwell." theme="style4″]
20.  [clickToTweet tweet=""Strength does not come from winning. Your struggles develop your strengths. When you go through hardships and decide not to surrender, that is strength."– Arnold Schwarzenegger." quote=""Strength does not come from winning. Your struggles develop your strengths. When you go through hardships and decide not to surrender, that is strength."– Arnold Schwarzenegger." theme="style4″]
21. [clickToTweet tweet=""Eighty percent of success is showing up." – Woody Allen." quote=""Eighty percent of success is showing up." – Woody Allen." theme="style4″]
22. [clickToTweet tweet=""Life is what happens to you while you're busy making other plans." – John Lennon." quote=""Life is what happens to you while you're busy making other plans." – John Lennon." theme="style4″]
23. [clickToTweet tweet=""Life shrinks or expands in proportion to one's courage." – Anais Nin." quote=""Life shrinks or expands in proportion to one's courage." – Anais Nin." theme="style4″]
24. [clickToTweet tweet=""Believe you can and you're halfway there." – Theodore Roosevelt." quote=""Believe you can and you're halfway there." – Theodore Roosevelt." theme="style4″]
25. [clickToTweet tweet=""Start where you are. Use what you have.  Do what you can." – Arthur Ashe." quote=""Start where you are. Use what you have.  Do what you can." – Arthur Ashe." theme="style4″]
26. [clickToTweet tweet=""When I let go of what I am, I become what I might be." – Lao Tzu." quote=""When I let go of what I am, I become what I might be." – Lao Tzu." theme="style4″]
27. [clickToTweet tweet=""Too many of us are not living our dreams because we are living our fears." – Les Brown." quote=""Too many of us are not living our dreams because we are living our fears." – Les Brown." theme="style4″]
28. [clickToTweet tweet=""Limitations live only in our minds.  But if we use our imaginations, our possibilities become limitless." – Jamie Paolinetti." quote=""Limitations live only in our minds.  But if we use our imaginations, our possibilities become limitless." – Jamie Paolinetti" theme="style4″]
29. [clickToTweet tweet=""If you want to lift yourself up, lift up someone else." – Booker T. Washington." quote=""If you want to lift yourself up, lift up someone else." – Booker T. Washington." theme="style4″]
30. [clickToTweet tweet=""You become what you believe." –Oprah Winfrey." quote=""You become what you believe." –Oprah Winfrey." theme="style4″]
31. [clickToTweet tweet=""It is never too late to be what you might have been." – George Eliot." quote=""It is never too late to be what you might have been." – George Eliot." theme="style4″]
32. [clickToTweet tweet=""Build your own dreams, or someone else will hire you to build theirs." – Farrah Gray." quote=""Build your own dreams, or someone else will hire you to build theirs." – Farrah Gray." theme="style4″]
33. [clickToTweet tweet=""Leadership is doing what is right when no one is watching." – George Van Valkenburg." quote=""Leadership is doing what is right when no one is watching." – George Van Valkenburg." theme="style4″]
34. [clickToTweet tweet=""Education costs money.  But then so does ignorance." – Sir Claus Moser." quote=""Education costs money.  But then so does ignorance." – Sir Claus Moser." theme="style4″]
35. [clickToTweet tweet=""It does not matter how slowly you go as long as you do not stop." – Confucius." quote=""It does not matter how slowly you go as long as you do not stop." – Confucius." theme="style4″]
36. [clickToTweet tweet=""Life is too complicated not to be orderly." – Martha Stewart." quote=""Life is too complicated not to be orderly." – Martha Stewart." theme="style4″]
37. [clickToTweet tweet=""My son is now an 'entrepreneur'. That's what you're called when you don't have a job." – Ted Turner." quote=""My son is now an 'entrepreneur'. That's what you're called when you don't have a job." – Ted Turner." theme="style4″]
38. [clickToTweet tweet=""I feel that luck is preparation meeting opportunity." – Oprah Winfrey." quote=""I feel that luck is preparation meeting opportunity." – Oprah Winfrey." theme="style4″]
39. [clickToTweet tweet=""The desire of knowledge, like the thirst for riches, increases ever with the acquisition of it." – Laurence Sterne." quote=""The desire of knowledge, like the thirst for riches, increases ever with the acquisition of it." – Laurence Sterne." theme="style4″]
40. [clickToTweet tweet=""To think creatively, we must be able to look afresh at what we normally take for granted." – George Kneller." quote=""To think creatively, we must be able to look afresh at what we normally take for granted." – George Kneller." theme="style4″]
41. [clickToTweet tweet=""Well begun is half done." – Greek proverb." quote=""Well begun is half done." – Greek proverb." theme="style4″]
42. [clickToTweet tweet=""Life consists not in holding good cards, but in playing those you hold well." – Josh Billings." quote=""Life consists not in holding good cards, but in playing those you hold well." – Josh Billings." theme="style4″]
43. [clickToTweet tweet=""He who hesitates is lost." – Proverb." quote=""He who hesitates is lost." – Proverb." theme="style4″]
44. [clickToTweet tweet=""Fortune favours the brave." – Publius Terence." quote=""Fortune favours the brave." – Publius Terence." theme="style4″]
45. [clickToTweet tweet=""Work spares us from three evils: boredom, vice and need." – Voltaire." quote=""Work spares us from three evils: boredom, vice and need." – Voltaire." theme="style4″]
46. [clickToTweet tweet=""Yesterday's home runs don't win today's games." – Babe Ruth." quote=""Yesterday's home runs don't win today's games." – Babe Ruth." theme="style4″]
47. [clickToTweet tweet=""Change your thoughts and you change your world."– Norman Vincent Peale." quote=""Change your thoughts and you change your world."– Norman Vincent Peale." theme="style4″]
48. [clickToTweet tweet=""Nothing great was ever achieved without enthusiasm" – Ralph Waldo Emerson." quote=""Nothing great was ever achieved without enthusiasm" – Ralph Waldo Emerson." theme="style4″]
49. [clickToTweet tweet=""Yesterday is not ours to recover, but tomorrow is ours to win or lose." – Lyndon Johnson." quote=""Yesterday is not ours to recover, but tomorrow is ours to win or lose." – Lyndon Johnson." theme="style4″]
50. [clickToTweet tweet=""Knowing is not enough; we must apply. Willing is not enough; we must do." – Johann Wolfgang von Goethe." quote=""Knowing is not enough; we must apply. Willing is not enough; we must do." – Johann Wolfgang von Goethe." theme="style4″]
51. [clickToTweet tweet=""If we did all the things we are capable of, we would astound ourselves." – Thomas Edison." quote=""If we did all the things we are capable of, we would astound ourselves." – Thomas Edison." theme="style4″]
52. [clickToTweet tweet=""Constant dripping hollows out a stone." –  Lucretius." quote=""Constant dripping hollows out a stone." –  Lucretius." theme="style4″]
53. [clickToTweet tweet=""You miss 100% of the shots you don't take." – Wayne Gretzky." quote=""You miss 100% of the shots you don't take." – Wayne Gretzky." theme="style4″]
54. [clickToTweet tweet=""Sometimes the only way to ever find yourself is to get completely lost." ― Kellie Elmore." quote=""Sometimes the only way to ever find yourself is to get completely lost." ― Kellie Elmore." theme="style4″]
55. [clickToTweet tweet=""Success is not final, failure is not fatal: it is the courage to continue that counts." – Winston Churchill." quote=""Success is not final, failure is not fatal: it is the courage to continue that counts." – Winston Churchill." theme="style4″]
56. [clickToTweet tweet=""Remember that not getting what you want is sometimes a wonderful stroke of luck." – Dalai Lama." quote=""Remember that not getting what you want is sometimes a wonderful stroke of luck." – Dalai Lama." theme="style4″]
57. [clickToTweet tweet=""There's nothing you can't do if you want it bad enough." ― Danielle Sibarium, For Always." quote=""There's nothing you can't do if you want it bad enough." ― Danielle Sibarium, For Always." theme="style4″]
58. [clickToTweet tweet=""People throw stones at you and you convert them into milestones." ― Sachin Tendulkar." quote=""People throw stones at you and you convert them into milestones." ― Sachin Tendulkar." theme="style4″]
59. [clickToTweet tweet=""What lies behind us and what lies before us are tiny matters compared to what lies within us." – Ralph Waldo Emerson." quote=""What lies behind us and what lies before us are tiny matters compared to what lies within us." – Ralph Waldo Emerson." theme="style4″]
60. [clickToTweet tweet=""You can't use up creativity.  The more you use, the more you have." – Maya Angelou." quote=""You can't use up creativity.  The more you use, the more you have." – Maya Angelou." theme="style4″]
61. [clickToTweet tweet=""A birth-date is a reminder to celebrate the life as well as to update the life." ― Amit Kalantri." quote=""A birth-date is a reminder to celebrate the life as well as to update the life." ― Amit Kalantri." theme="style4″]
62. [clickToTweet tweet=""You must embrace change before change erases you." ― Rob Liano." quote=""You must embrace change before change erases you." ― Rob Liano." theme="style4″]
63. [clickToTweet tweet=""Dream big and dare to fail." – Norman Vaughan." quote=""Dream big and dare to fail." – Norman Vaughan." theme="style4″]
64. [clickToTweet tweet=""You can fool all the people all the time if the advertising is right and the budget is big enough." – Joseph E. Levine." quote=""You can fool all the people all the time if the advertising is right and the budget is big enough." – Joseph E. Levine." theme="style4″]
65. [clickToTweet tweet=""It always seems impossible until it is done." – Nelson Mandela." quote=""It always seems impossible until it is done." – Nelson Mandela." theme="style4″]
66. [clickToTweet tweet=""Do what you can, where you are, with what you have." – Teddy Roosevelt." quote=""Do what you can, where you are, with what you have." – Teddy Roosevelt." theme="style4″]
67. [clickToTweet tweet=""A business has to be involving, it has to be fun, and it has to exercise your creative instincts." – Richard Branson." quote=""A business has to be involving, it has to be fun, and it has to exercise your creative instincts." – Richard Branson." theme="style4″]
68. [clickToTweet tweet=""You don't have to be great to start, but you have to start to be great." – Zig Ziglar." quote=""You don't have to be great to start, but you have to start to be great." – Zig Ziglar." theme="style4″]
69. [clickToTweet tweet=""It Hurts…It Kills…It Teaches… It Thrills…"IT" Is LIFE…!" ― Sujit Lalwani." quote=""It Hurts…It Kills…It Teaches… It Thrills…"IT" Is LIFE…!" ― Sujit Lalwani." theme="style4″]
70. [clickToTweet tweet=""Life begins at the end of your comfort zone." ― Neale Donald Walsch." quote=""Life begins at the end of your comfort zone." ― Neale Donald Walsch." theme="style4″]
71. [clickToTweet tweet=""If it is important to you , you will find a way. If not, you'll find an excuse." ― Unknown." quote=""If it is important to you , you will find a way. If not, you'll find an excuse." ― Unknown." theme="style4″]
72. [clickToTweet tweet=""Doubt kills more dreams than failure ever will." ― Suzy Kassem." quote=""Doubt kills more dreams than failure ever will." ― Suzy Kassem." theme="style4″]
73. [clickToTweet tweet=""The entrepreneur always searches for change, responds to it, and exploits it as an opportunity." ― Peter F. Drucker." quote=""The entrepreneur always searches for change, responds to it, and exploits it as an opportunity." ― Peter F. Drucker." theme="style4″]
74. [clickToTweet tweet=""When everything seems to be going against you, remember that the airplane takes off against the wind, not with it." ― Henry Ford, founder of Ford Motor Company." quote=""When everything seems to be going against you, remember that the airplane takes off against the wind, not with it." ― Henry Ford, founder of Ford Motor Company." theme="style4″]
75. [clickToTweet tweet=""If you're not a risk taker, you should get the hell out of business." ― Ray Kroc, founder of McDonald's." quote=""If you're not a risk taker, you should get the hell out of business." ― Ray Kroc, founder of McDonald's." theme="style4″]
76. [clickToTweet tweet=""Even if you fall on your face you're still moving forward." ― Victor Kiam." quote=""Even if you fall on your face you're still moving forward." ― Victor Kiam." theme="style4″]
77. [clickToTweet tweet=""Always deliver more than expected." — Larry Page, co-founder of Google." quote=""Always deliver more than expected." — Larry Page, co-founder of Google." theme="style4″]
78. [clickToTweet tweet=""Well done is better than well said." ― Benjamin Franklin." quote=""Well done is better than well said." ― Benjamin Franklin." theme="style4″]
79. [clickToTweet tweet=""If you do what you've always done, you'll get what you've always gotten." ―Tony Robbins." quote=""If you do what you've always done, you'll get what you've always gotten." ―Tony Robbins." theme="style4″]
80. [clickToTweet tweet=""It is not the strongest of the species that survive, nor the most intelligent, but the one most responsive to change." ― Charles Darwin." quote=""It is not the strongest of the species that survive, nor the most intelligent, but the one most responsive to change." ― Charles Darwin." theme="style4″]
81. [clickToTweet tweet=""If you want to achieve greatness stop asking for permission." ― Anonymous." quote=""If you want to achieve greatness stop asking for permission." ― Anonymous." theme="style4″]
82. [clickToTweet tweet=""It's always too early to quit." ― Norman Vincent Peale." quote=""It's always too early to quit." ― Norman Vincent Peale." theme="style4″]
83. [clickToTweet tweet=""Dreaming, after all, is a form of planning." ― Gloria Steinem." quote=""Dreaming, after all, is a form of planning." ― Gloria Steinem." theme="style4″]
84. [clickToTweet tweet=""To live a creative life, we must lose our fear of being wrong." ― Anonymous." quote=""To live a creative life, we must lose our fear of being wrong." ― Anonymous." theme="style4″]
85. [clickToTweet tweet=""Leap, and the net will appear." ― John Burroughs." quote=""Leap, and the net will appear." ― John Burroughs." theme="style4″]
86. [clickToTweet tweet=""Remember no one can make you feel inferior without your consent." ― Eleanor Roosevelt." quote=""Remember no one can make you feel inferior without your consent." ― Eleanor Roosevelt." theme="style4″]
87. [clickToTweet tweet=""To be successful, you have to have your heart in your business, and your business in your heart." ― Thomas Watson, Sr." quote=""To be successful, you have to have your heart in your business, and your business in your heart." ― Thomas Watson, Sr." theme="style4″]
88. [clickToTweet tweet=""Things work out best for those who make the best of how things work out." ― John Wooden." quote=""Things work out best for those who make the best of how things work out." ― John Wooden." theme="style4″]
89. [clickToTweet tweet=""Go for it now. The future is promised to no one." ― Wayne Dyer" quote=""Go for it now. The future is promised to no one." ― Wayne Dyer" theme="style4″]
90. [clickToTweet tweet=""Life is what we make it, always has been, always will be." ― Grandma Moses." quote=""Life is what we make it, always has been, always will be." ― Grandma Moses." theme="style4″]
91. [clickToTweet tweet=""The only way around is through." ― Robert Frost." quote=""The only way around is through." ― Robert Frost." theme="style4″]
92. [clickToTweet tweet="'If you are not willing to risk the usual you will have to settle for the ordinary." ― Jim Rohn." quote="'If you are not willing to risk the usual you will have to settle for the ordinary." ― Jim Rohn." theme="style4″]
93. [clickToTweet tweet=""One finds limits by pushing them." ― Herbert Simon." quote=""One finds limits by pushing them." ― Herbert Simon." theme="style4″]
94. [clickToTweet tweet=""The question isn't who is going to let me; it's who is going to stop me." ― Ayn Rand." quote=""The question isn't who is going to let me; it's who is going to stop me." ― Ayn Rand." theme="style4″]
95. [clickToTweet tweet=""The noblest search is the search for excellence." ― Lyndon B. Johnson." quote=""The noblest search is the search for excellence." ― Lyndon B. Johnson." theme="style4″]
96. [clickToTweet tweet=""Trust because you are willing to accept the risk, not because it's safe or certain." ― Anonymous." quote=""Trust because you are willing to accept the risk, not because it's safe or certain." ― Anonymous." theme="style4″]
97. [clickToTweet tweet=""The wise does at once what the fool does at last." ― Baltasar Gracian." quote=""The wise does at once what the fool does at last." ― Baltasar Gracian." theme="style4″]
98. [clickToTweet tweet=""It's not the years in your life that count. It's the life in your years." ― Abraham Lincoln." quote=""It's not the years in your life that count. It's the life in your years." ― Abraham Lincoln." theme="style4″]
99. [clickToTweet tweet=""You must remain focused on your journey to greatness." ― Les Brown." quote=""You must remain focused on your journey to greatness." ― Les Brown." theme="style4″]
100. [clickToTweet tweet=""All our dreams can come true if we have the courage to pursue them." ― Walt Disney." quote=""All our dreams can come true if we have the courage to pursue them." ― Walt Disney." theme="style4″]
101. [clickToTweet tweet=""Do not watch the clock. Do what it does. Keep going." ― Sam Levenson." quote=""Do not watch the clock. Do what it does. Keep going." ― Sam Levenson." theme="style4″]
102. [clickToTweet tweet=""Either write something worth reading or do something worth writing." ― Benjamin Franklin." quote=""Either write something worth reading or do something worth writing." ― Benjamin Franklin." theme="style4″]
103. [clickToTweet tweet=""Where there is an open mind, there will always be a frontier." ― Charles F. Kettering." quote=""Where there is an open mind, there will always be a frontier." ― Charles F. Kettering." theme="style4″]
104. [clickToTweet tweet=""Good things come to people who wait, but better things come to those who go out and get them." ― Anonymous." quote=""Good things come to people who wait, but better things come to those who go out and get them." ― Anonymous." theme="style4″]
105. [clickToTweet tweet=""Step by step and the thing is done." ― Charles Atlas." quote=""Step by step and the thing is done." ― Charles Atlas." theme="style4″]
106. [clickToTweet tweet=""The only way to do great work is to love what you do." ― Steve Jobs." quote=""The only way to do great work is to love what you do." ― Steve Jobs." theme="style4″]
107. [clickToTweet tweet=""You must either modify your dreams or magnify your skills." ― Jim Rohn." quote=""You must either modify your dreams or magnify your skills." ― Jim Rohn." theme="style4″]
108. [clickToTweet tweet=""If you do what you always did, you will get what you always got." ― Anonymous." quote=""If you do what you always did, you will get what you always got." ― Anonymous." theme="style4″]
109. [clickToTweet tweet=""I've failed over and over and over again. And that is why I succeed." ― Michael Jordan." quote=""I've failed over and over and over again. And that is why I succeed." ― Michael Jordan." theme="style4″]
110. [clickToTweet tweet=""If you can dream it, you can achieve it." ― Zig Ziglar." quote=""If you can dream it, you can achieve it." ― Zig Ziglar." theme="style4″]
111. [clickToTweet tweet=""Who likes not his business, his business likes not him." ― William Hazlitt." quote=""Who likes not his business, his business likes not him." ― William Hazlitt." theme="style4″]
112. [clickToTweet tweet=""Just when the caterpillar thought the world was ending, he turned into a butterfly." ― Proverb." quote=""Just when the caterpillar thought the world was ending, he turned into a butterfly." ― Proverb." theme="style4″]
113. [clickToTweet tweet=""The secret of getting ahead is getting started." ― Mark Twain." quote=""The secret of getting ahead is getting started." ― Mark Twain." theme="style4″]
114. [clickToTweet tweet=""Management is nothing more than motivating other people." ― Le Iacocca." quote=""Management is nothing more than motivating other people." ― Le Iacocca." theme="style4″]
115. [clickToTweet tweet=""Successful entrepreneurs are givers and not takers of positive energy." ― Anonymous." quote=""Successful entrepreneurs are givers and not takers of positive energy." ― Anonymous." theme="style4″]
116. [clickToTweet tweet=""Either you run the day or the day runs you." ― Jim Rohn." quote=""Either you run the day or the day runs you." ― Jim Rohn." theme="style4″]
117. [clickToTweet tweet=""Why did I want to win? Because I didn't want to lose!" ― Max Schmelling." quote=""Why did I want to win? Because I didn't want to lose!" ― Max Schmelling." theme="style4″]
118. [clickToTweet tweet=""Opportunities don't happen, you create them." ― Chris Grosser." quote=""Opportunities don't happen, you create them." ― Chris Grosser." theme="style4″]
119. [clickToTweet tweet=""Act as if what you do makes a difference. It does." ― William James." quote=""Act as if what you do makes a difference. It does." ― William James." theme="style4″]
120. [clickToTweet tweet=""To win without risk is to triumph without glory." ― Pierre Corneille." quote=""To win without risk is to triumph without glory." ― Pierre Corneille." theme="style4″]
121. [clickToTweet tweet=""Try not to become a person of success, but rather try to become a person of value." ― Albert Einstein." quote=""Try not to become a person of success, but rather try to become a person of value." ― Albert Einstein." theme="style4″]
122. [clickToTweet tweet=""Your own resolution to succeed is more important than any other." ― Abraham Lincoln." quote=""Your own resolution to succeed is more important than any other." ― Abraham Lincoln." theme="style4″]
123. [clickToTweet tweet=""To succeed… You need to find something to hold on to, something to motivate you, something to inspire you." ― Tony Dorsett." quote=""To succeed… You need to find something to hold on to, something to motivate you, something to inspire you." ― Tony Dorsett." theme="style4″]
124. [clickToTweet tweet=""Great minds discuss ideas; average minds discuss events; small minds discuss people." ― Eleanor Roosevelt." quote=""Great minds discuss ideas; average minds discuss events; small minds discuss people." ― Eleanor Roosevelt." theme="style4″]
125. [clickToTweet tweet=""What you do today can improve all your tomorrows." ― Ralph Marston." quote=""What you do today can improve all your tomorrows." ― Ralph Marston." theme="style4″]
126. [clickToTweet tweet=""I wasn't satisfied just to earn a good living. I was looking to make a statement." ― Donald Trump." quote=""I wasn't satisfied just to earn a good living. I was looking to make a statement." ― Donald Trump." theme="style4″]
127. [clickToTweet tweet=""Pearls don't lie on the seashore. If you want one, you must dive for it." ― Chinese Proverb." quote=""Pearls don't lie on the seashore. If you want one, you must dive for it." ― Chinese Proverb." theme="style4″]
128. [clickToTweet tweet=""The more things you do, the more you can do." ― Lucille Ball." quote=""The more things you do, the more you can do." ― Lucille Ball." theme="style4″]
129. [clickToTweet tweet=""If you can't do great things, do small things in a great way." ― Napoleon Hill." quote=""If you can't do great things, do small things in a great way." ― Napoleon Hill." theme="style4″]
130. [clickToTweet tweet=""If you don't value your time, neither will others. Stop giving away your time and talents–start charging for it." ― Kim Garst." quote=""If you don't value your time, neither will others. Stop giving away your time and talents–start charging for it." ― Kim Garst." theme="style4″]
131. [clickToTweet tweet=""There is always room at the top." ― Daniel Webster." quote=""There is always room at the top." ― Daniel Webster." theme="style4″]
132. [clickToTweet tweet=""Whether it's Google or Apple or free software, we've got some fantastic competitors and it keeps us on our toes." ― Bill Gates." quote=""Whether it's Google or Apple or free software, we've got some fantastic competitors and it keeps us on our toes." ― Bill Gates." theme="style4″]
133. [clickToTweet tweet=""Only those who dare to fail greatly can ever achieve greatly." ― Robert F. Kennedy." quote=""Only those who dare to fail greatly can ever achieve greatly." ― Robert F. Kennedy." theme="style4″]
134. [clickToTweet tweet=""The privilege of a lifetime is being who you are." ― Joseph Campbell." quote=""The privilege of a lifetime is being who you are." ― Joseph Campbell." theme="style4″]
135. [clickToTweet tweet=""The first step towards getting somewhere is to decide that you are not going to stay where you are." ― Unknown." quote=""The first step towards getting somewhere is to decide that you are not going to stay where you are." ― Unknown." theme="style4″]
136. [clickToTweet tweet=""A successful man is one who can lay a firm foundation with the bricks others have thrown at him." ― David Brinkley." quote=""A successful man is one who can lay a firm foundation with the bricks others have thrown at him." ― David Brinkley." theme="style4″]
137. [clickToTweet tweet=""Even if I knew that tomorrow the world would go to pieces, I would still plant my apple tree." ― Martin Luther." quote=""Even if I knew that tomorrow the world would go to pieces, I would still plant my apple tree." ― Martin Luther." theme="style4″]
138. [clickToTweet tweet=""It is often in the darkest skies that we see the brightest stars." ― Richard Paul Evans." quote=""It is often in the darkest skies that we see the brightest stars." ― Richard Paul Evans." theme="style4″]
139. [clickToTweet tweet=""Go the extra mile, it's never crowded." ― Unknown." quote=""Go the extra mile, it's never crowded." ― Unknown." theme="style4″]
140. [clickToTweet tweet=""The whole secret of a successful life is to find out what is one's destiny to do, and then do it." ― Henry Ford." quote=""The whole secret of a successful life is to find out what is one's destiny to do, and then do it." ― Henry Ford." theme="style4″]
141. [clickToTweet tweet=""You can't build a reputation on what you are going to do." ― Henry Ford." quote=""You can't build a reputation on what you are going to do." ― Henry Ford." theme="style4″]
142. [clickToTweet tweet=""There are always flowers for those who want to see them." ― Henri Matisse." quote=""There are always flowers for those who want to see them." ― Henri Matisse." theme="style4″]
143. [clickToTweet tweet=""Even if you are on the right track, you'll get run over if you just sit there." ― Will Rogers." quote=""Even if you are on the right track, you'll get run over if you just sit there." ― Will Rogers." theme="style4″]
144. [clickToTweet tweet=""If you're going through hell keep going." ― Winston Churchill." quote=""If you're going through hell keep going." ― Winston Churchill." theme="style4″]
145. [clickToTweet tweet=""Small deeds done are better than great deeds planned." ― Peter Marshall." quote=""Small deeds done are better than great deeds planned." ― Peter Marshall." theme="style4″]
146. [clickToTweet tweet=""Have patience with all things, but, first of all with yourself." ― Saint Francis de Sales." quote=""Have patience with all things, but, first of all with yourself." ― Saint Francis de Sales." theme="style4″]
147. [clickToTweet tweet=""Most obstacles melt away when we make up our minds to walk boldly through them." ― Unknown." quote=""Most obstacles melt away when we make up our minds to walk boldly through them." ― Unknown." theme="style4″]
148. [clickToTweet tweet=""The ones who are crazy enough to think they can change the world, are the ones who do." ― Anonymous." quote=""The ones who are crazy enough to think they can change the world, are the ones who do." ― Anonymous." theme="style4″]
149. [clickToTweet tweet=""You can't wait for inspiration. You have to go after it with a club." ― Jack London." quote=""You can't wait for inspiration. You have to go after it with a club." ― Jack London." theme="style4″]
150. [clickToTweet tweet=""The strongest of all warriors are these two – Time and Patience." ― Leo Tolstoy." quote=""The strongest of all warriors are these two – Time and Patience." ― Leo Tolstoy." theme="style4″]
151. [clickToTweet tweet=""Ask yourself if what you're doing today is getting you closer to where you want to be tomorrow." ― Unknown." quote=""Ask yourself if what you're doing today is getting you closer to where you want to be tomorrow." ― Unknown." theme="style4″]
152. [clickToTweet tweet=""Don't raise your voice, improve your argument." ― Anonymous." quote=""Don't raise your voice, improve your argument." ― Anonymous." theme="style4″]
153. [clickToTweet tweet=""Only I can change my life. No one else can do it for me." ― Carol Burnett." quote=""Only I can change my life. No one else can do it for me." ― Carol Burnett." theme="style4″]
154. [clickToTweet tweet=""Trees that are slow to grow bear the best fruit." ― Moliere." quote=""Trees that are slow to grow bear the best fruit." ― Moliere." theme="style4″]
155. [clickToTweet tweet=""Nobody cares about your excuses. Nobody pities you for procrastinating. Nobody is going to cuddle you because you are lazy. It's your a**. You move it." ― Unknown." quote=""Nobody cares about your excuses. Nobody pities you for procrastinating. Nobody is going to cuddle you because you are lazy. It's your a**. You move it." ― Unknown." theme="style4″]
156. [clickToTweet tweet=""What seems to us as bitter trials are often blessings in disguise." ― Oscar Wilde." quote=""What seems to us as bitter trials are often blessings in disguise." ― Oscar Wilde." theme="style4″]
157. [clickToTweet tweet=""When you stop chasing the wrong things you give the right things a chance to catch you." ― Lolly Daskal." quote=""When you stop chasing the wrong things you give the right things a chance to catch you." ― Lolly Daskal." theme="style4″]
158. [clickToTweet tweet=""Some people grumble that roses have thorns; I am grateful that thorns have roses." ― Jean-Baptise Alphonse Karr." quote=""Some people grumble that roses have thorns; I am grateful that thorns have roses." ― Jean-Baptise Alphonse Karr." theme="style4″]
159. [clickToTweet tweet=""Sometimes there is no next time, no timeouts, and no second chances. Sometimes it's now or never." ― Unknown." quote=""Sometimes there is no next time, no timeouts, and no second chances. Sometimes it's now or never." ― Unknown." theme="style4″]
160. [clickToTweet tweet="'The distance between insanity and genius is measured only by success." ― Bruce Feirstein." quote="'The distance between insanity and genius is measured only by success." ― Bruce Feirstein." theme="style4″]
161. [clickToTweet tweet=""You just can't beat the person who never gives up." ― Babe Ruth." quote=""You just can't beat the person who never gives up." ― Babe Ruth." theme="style4″]
162. [clickToTweet tweet=""Trade your expectation for appreciation and the world changes you." ― Anthony Robins." quote=""Trade your expectation for appreciation and the world changes you." ― Anthony Robins." theme="style4″]
163. [clickToTweet tweet=""Remember that guy that gave up? Neither does anybody else." ― Unknown." quote=""Remember that guy that gave up? Neither does anybody else." ― Unknown." theme="style4″]
164. [clickToTweet tweet=""Don't be afraid to give up the good to go for the great." ― John D. Rockefeller." quote=""Don't be afraid to give up the good to go for the great." ― John D. Rockefeller." theme="style4″]
165. [clickToTweet tweet=""Success is the sum of small efforts, repeated day in and day out." ― Robert Collier." quote=""Success is the sum of small efforts, repeated day in and day out." ― Robert Collier." theme="style4″]
166. [clickToTweet tweet=""Be nice to people on your way up because you'll meet them on your way down." ― Wilson Mizner." quote=""Be nice to people on your way up because you'll meet them on your way down." ― Wilson Mizner." theme="style4″]
167. [clickToTweet tweet=""Use what talent you possess: the woods would be very silent if no birds sang except those that sang best." ― Henry Van Dyke." quote=""Use what talent you possess: the woods would be very silent if no birds sang except those that sang best." ― Henry Van Dyke." theme="style4″]
168. [clickToTweet tweet=""No masterpiece was ever created by a lazy artist." ― Anonymous." quote=""No masterpiece was ever created by a lazy artist." ― Anonymous." theme="style4″]
169. [clickToTweet tweet=""The only place where success comes before work is in the dictionary." ― Vince Lombardi." quote=""The only place where success comes before work is in the dictionary." ― Vince Lombardi." theme="style4″]
170. [clickToTweet tweet=""Friends and good manners will carry you where money can't go." ― Margaret Walker." quote=""Friends and good manners will carry you where money can't go." ― Margaret Walker." theme="style4″]
171. [clickToTweet tweet=""If you can't explain it simply, you don't understand it well enough." ― Albert Einstein." quote=""If you can't explain it simply, you don't understand it well enough." ― Albert Einstein." theme="style4″]
172. [clickToTweet tweet=""At one point in your life, you will either have the thing you want or reasons why you don't." ― Andy Roddick." quote=""At one point in your life, you will either have the thing you want or reasons why you don't." ― Andy Roddick." theme="style4″]
173. [clickToTweet tweet=""Motivation is what gets you started. Habit is what keeps you going." ― Jim Ryun." quote=""Motivation is what gets you started. Habit is what keeps you going." ― Jim Ryun." theme="style4″]
174. [clickToTweet tweet=""Courage is what it takes to stand up and speak; courage is also what it takes to sit down and listen." ― Sir Winston Churchill." quote=""Courage is what it takes to stand up and speak; courage is also what it takes to sit down and listen." ― Sir Winston Churchill." theme="style4″]
175. [clickToTweet tweet=""What you do every day matters more than what you do every once in a while." ― Unknown." quote=""What you do every day matters more than what you do every once in a while." ― Unknown." theme="style4″]
176. [clickToTweet tweet=""Do one thing every day that scares you." ― Anonymous." quote=""Do one thing every day that scares you." ― Anonymous." theme="style4″]
177. [clickToTweet tweet=""Failure is the condiment that gives success its flavor." ― Truman Capote." quote=""Failure is the condiment that gives success its flavor." ― Truman Capote." theme="style4″]
178. [clickToTweet tweet=""Surrender to what it is, let go of what was, have faith in what will be." ― Sonia Ricotta." quote=""Surrender to what it is, let go of what was, have faith in what will be." ― Sonia Ricotta." theme="style4″]
179. [clickToTweet tweet=""What you do today is important because you are exchanging a day of your life for it." ― Unknown." quote=""What you do today is important because you are exchanging a day of your life for it." ― Unknown." theme="style4″]
180. [clickToTweet tweet=""What's the point of being alive if you don't at least try to do something remarkable." ― Anonymous." quote=""What's the point of being alive if you don't at least try to do something remarkable." ― Anonymous." theme="style4″]
181. [clickToTweet tweet=""Everything you've ever wanted is on the other side of fear." ― George Adair." quote=""Everything you've ever wanted is on the other side of fear." ― George Adair." theme="style4″]
182. [clickToTweet tweet=""When one tugs at a single thing in nature, he finds it attached to the rest of the world." ― John Muir." quote=""When one tugs at a single thing in nature, he finds it attached to the rest of the world." ― John Muir." theme="style4″]
183. [clickToTweet tweet=""More thinking. More doing. Less doing nothing." ― Unknown." quote=""More thinking. More doing. Less doing nothing." ― Unknown." theme="style4″]
184. [clickToTweet tweet=""Nothing in the world is more common than unsuccessful people with talent." ― Anonymous." quote=""Nothing in the world is more common than unsuccessful people with talent." ― Anonymous." theme="style4″]
185. [clickToTweet tweet=""Don't let what you cannot do interfere with what you can do." ― John R. Wooden." quote=""Don't let what you cannot do interfere with what you can do." ― John R. Wooden." theme="style4″]
186. [clickToTweet tweet=""To accomplish great things, we must not only act, but also dream, not only plan, but also believe." ― Anatole France." quote=""To accomplish great things, we must not only act, but also dream, not only plan, but also believe." ― Anatole France." theme="style4″]
187. [clickToTweet tweet=""Life has no limitations, except the ones you make." ― Les Brown." quote=""Life has no limitations, except the ones you make." ― Les Brown." theme="style4″]
188. [clickToTweet tweet=""Knowledge is being aware of what you can do. Wisdom is knowing when not to do it." ― Anonymous." quote=""Knowledge is being aware of what you can do. Wisdom is knowing when not to do it." ― Anonymous." theme="style4″]
189. [clickToTweet tweet=""You may have to fight a battle more than once to win it." ― Margaret Thatcher." quote=""You may have to fight a battle more than once to win it." ― Margaret Thatcher." theme="style4″]
190. [clickToTweet tweet=""He who has a why to live for can bear almost any how." ― Friedrich Nietzsche." quote=""He who has a why to live for can bear almost any how." ― Friedrich Nietzsche." theme="style4″]
191. [clickToTweet tweet=""Always behave like a duck. Keep calm and unruffled on the surface, but paddle like like hell underwater." ― Unknown." quote=""Always behave like a duck. Keep calm and unruffled on the surface, but paddle like like hell underwater." ― Unknown." theme="style4″]
192. [clickToTweet tweet=""Your problem isn't the problem. Your reaction is the problem." ― Anonymous." quote=""Your problem isn't the problem. Your reaction is the problem." ― Anonymous." theme="style4″]
193. [clickToTweet tweet=""Your problem isn't the problem. Your reaction is the problem." ― Anonymous." quote=""Your problem isn't the problem. Your reaction is the problem." ― Anonymous." theme="style4″]
194. [clickToTweet tweet=""Your vision becomes clear when you look inside your heart. Who looks outside, dreams. Who looks inside, awakens." ― Carl Gustav Jung." quote=""Your vision becomes clear when you look inside your heart. Who looks outside, dreams. Who looks inside, awakens." ― Carl Gustav Jung." theme="style4″]
195. [clickToTweet tweet=""To be outstanding — get comfortable with being uncomfortable." ― Alrik Koundenburg." quote=""To be outstanding — get comfortable with being uncomfortable." ― Alrik Koundenburg." theme="style4″]
196. [clickToTweet tweet=""You can do anything, but not everything." ― Anonymous." quote=""You can do anything, but not everything." ― Anonymous." theme="style4″]
197. [clickToTweet tweet=""First say to yourself what you would be; and then do what you have to do." ― Epictetus." quote=""First say to yourself what you would be; and then do what you have to do." ― Epictetus." theme="style4″]
198. [clickToTweet tweet=""Failure will never overtake me if my determination to succeed is strong." ― Og Mandino." quote=""Failure will never overtake me if my determination to succeed is strong." ― Og Mandino." theme="style4″]
199. [clickToTweet tweet=""Falling down is part of life. Getting back up is living." ― Anonymous." quote=""Falling down is part of life. Getting back up is living." ― Anonymous." theme="style4″]
200. [clickToTweet tweet=""Don't be upset by the results you didn't get from the work you didn't do." ― Unknown." quote=""Don't be upset by the results you didn't get from the work you didn't do." ― Unknown." theme="style4″]
201. [clickToTweet tweet=""I find that the harder I work, the more luck I seem to have." ― Thomas Jefferson." quote=""I find that the harder I work, the more luck I seem to have." ― Thomas Jefferson." theme="style4″] [clickToTweet tweet="Get your motivation boosted with these 201 quotes! " quote="Get your motivation boosted with these 201 quotes!" theme="style4″]
Now that you have a huge list of motivational quotes you can help yourself when you need them. Also do let me know your favorite one in the comments below 🙂