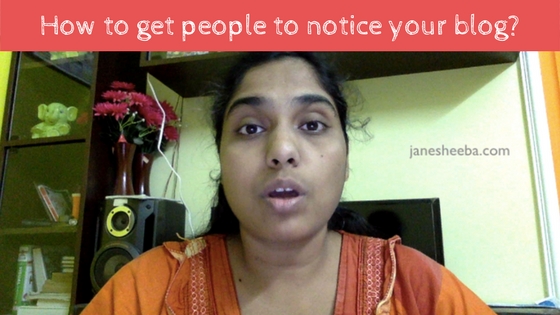 "Nobody notices me" – This is one of the most common challenges bloggers are facing!
Especially when you are starting out, it is quite tough to make people to notice your business and your new blog.
And if no one notices your blog, your business doesn't have an online presence.
I call it "the agony of no one notices me!" – How to get people to notice your blog when your blog is one among the millions of other blogs in the blogosphere?
There is no point in having a great website/blog with awesome content – if no one pays attention, everything you do on that website/blog is total waste.
But hang on – here are the practical tips that will help you to make people notice you!
Watch the video to know more! This can be a game changer for you especially if you are wondering how to make people know about your blog and business.