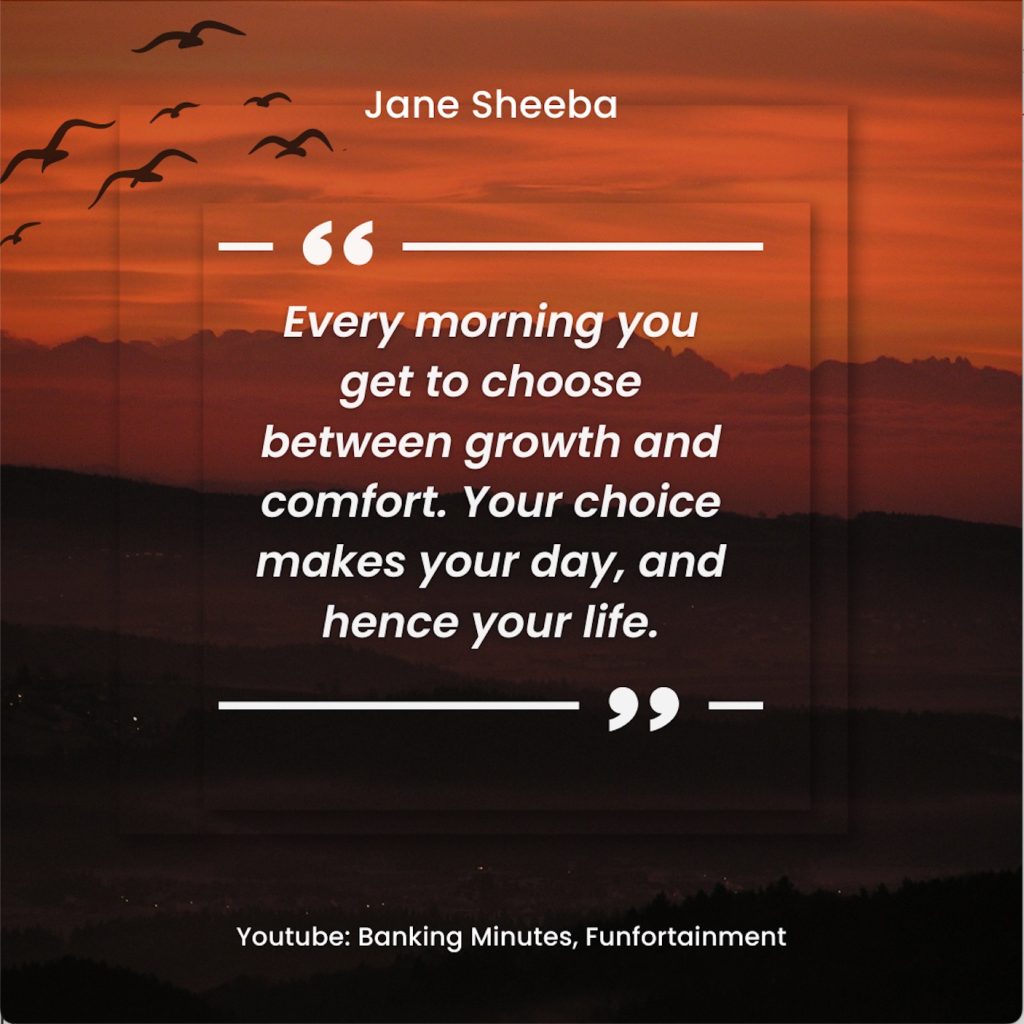 Every morning is a new beginning. You get one day added to your life. You start fresh.
The moment you open your eyes is a blessing. Not all get that blessing. Many don't get to open their eyes today morning, and yet, you got that blessing.
And with every morning you get things to choose in front of you. Two things, if you broadly categorize them – growth and comfort.
They are like antonyms in the perspective of self development and success.
You choose one, the other is abandoned.
Comfort
If you choose comfort, you stay comfortable. You stay stagnant. You could feel happy but it is not long lasting.
Your comfort zone gives you comfort, but that's it. You can stay as long as you want in your comfort zone, but that will be it.
You will stay stagnant. You will stay stuck. And that's it.
Growth
If you choose growth, you need to get out of your comfort zone because growth happens outside of your comfort zone.
As long as you are comfortable, inside your comfort zone, you have no scope to grow.
If you want to grow, you need to step out of your comfort zone.
Of course, you will feel uncomfortable, but that's the way to go, if you want to grow.
So I leave it to you to choose. Growth, or comfort?