73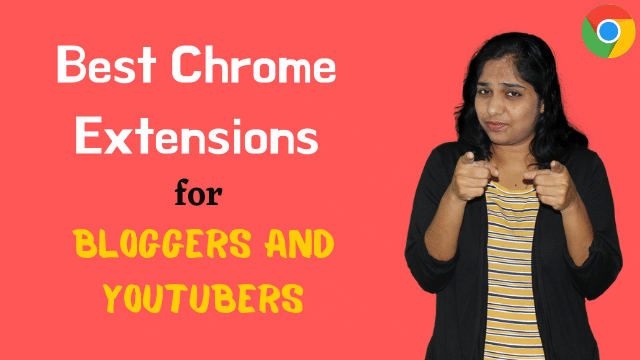 If you are a blogger there are certain tasks that could be really boring, or tough.
There are certain tasks that you need to be doing on a repetitive basis.
Which is why we bloggers need certain tools to help us in the process.
Some of these tools make the process easier, and some just are handy to help get the task done in a very organized manner.
So in today's video I share 6 Chrome extensions you should be using if you are a blogger and/or a YouTuber.
Now when I say blogger, you don't have to be necessarily publishing text blog posts.
If you own a website and a blog and if you are updating it regularly, then you are a blogger – you could be publishing text based posts, videos, podcasts or anything.
Watch the video to know about the Chrome extensions I use so you can make use of them too!